President Biden? Trump Would Have Lost In Election Against Ex-VP, GOP Senator Says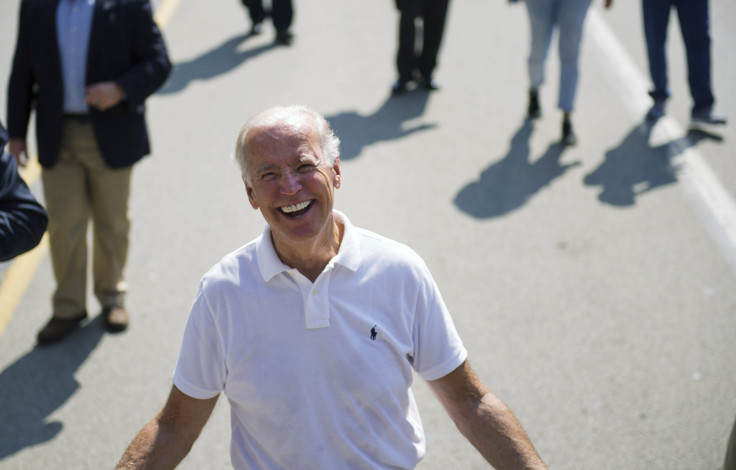 Joe Biden could have been president instead of Donald Trump. At least, that's according to Sen. Ben Sasse, R-Neb.
In an interview published Wednesday in the New York Times, Sasse responded to a question about whether internal fighting in the Republican party caused voters to feel fed up with politicians as a whole — and therefore propelled Trump to victory.
"I would argue pretty vociferously that it's also because of who his opponent was," said Sasse, who openly opposed Trump during the campaign season. "If Joe Biden would have run against Donald Trump, Biden would have won in a landslide."
Read: Biden On Trump: President Needs To 'Grow Up, Stop Tweeting And Start Focusing'
Former vice president Biden, who signed a deal Wednesday with Flatiron Books and recently revealed he would serve as the founding chair of the Biden Institute at the University of Delaware, may agree. Last month, Biden told a crowd at Colgate University he believes he could have won the race.
"I had a lot of data," he said, according to the Washington Post. "I was fairly confident that if I was the Democratic Party nominee, I had a better-than-even chance of being president."
Biden went on to explain, as he did in October 2015, that he couldn't mount a campaign after the death of his son Beau from brain cancer that May.
"Do I regret not being president? Yes," Biden said during his Colgate appearance. "Do I regret not running for president, in light of everything that was going on in my life at the time? No."
Read: Biden And Obama Friendship: 15 Quotes From The President, VP About Their Bromance
Biden, who has joked about running in 2020 because "what the hell, man," was just one Democrat Public Policy Polling found could beat Trump in the next general election. Survey results released last week indicated voters would rather choose Biden, Sen. Bernie Sanders, I-Vt., Sen. Elizabeth Warren, D-Mass., and other potential candidates over the president.
© Copyright IBTimes 2023. All rights reserved.