President Donald Trump Calls Facebook, Twitter Account Banning 'Dangerous'
Weeks after several websites and tech platforms purged at least one prominent, far-right user, President Donald Trump said that the practice of banning "certain" accounts is dangerous. In an interview with Reuters, the president called out sites like Facebook and Twitter for allegedly working to silence conservative voices.
In early August, Facebook, Spotify, iTunes and more removed content belonging to right-wing conspiracy theorist and podcast host Alex Jones. Jones, who has frequently pushed the theory that the Sandy Hook school shooting was a hoax, was cited for violating the terms of service on several platforms, justifying him being banned. Twitter only suspended Jones for a week.
Trump's comments to Reuters indicate the president is unhappy with how social networks treat some right-wing accounts.
"I won't mention names but when they take certain people off of Twitter or Facebook and they're making that decision, that is really a dangerous thing because that could be you tomorrow," Trump said.
The president's comments to Reuters echo what he said in a series of tweets earlier this month.
When Trump was a presidential candidate, he appeared on Jones's InfoWars radio show. However, the president has also spoken out against Twitter's so-called bias against right-wing accounts even prior to the Jones incident. In July, he called out the site for allegedly "shadow-banning" conservative accounts by making them not appear in search queries.
After Trump tweeted about the supposed shadow bans, the site returned to normal.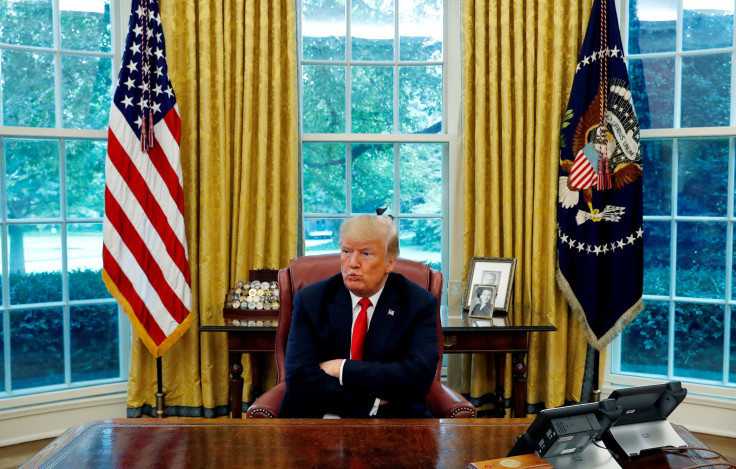 Social sites like Twitter are unlikely to ever admit biased moderation, even if Twitter CEO Jack Dorsey said the site's staff might personally lean to the left. Since they are private entities with their own rules, places like Facebook and Twitter can allow or disallow users at their own leisure without violating free speech laws.
However, somewhat ironically, a federal judge ruled in May that Trump cannot block people on Twitter for political differences. The president's Twitter account constitutes something of a public service, according to the ruling.
© Copyright IBTimes 2023. All rights reserved.