Presidential Poll 2016: Trump Trails Hillary, Sanders, Biden In Election Matchups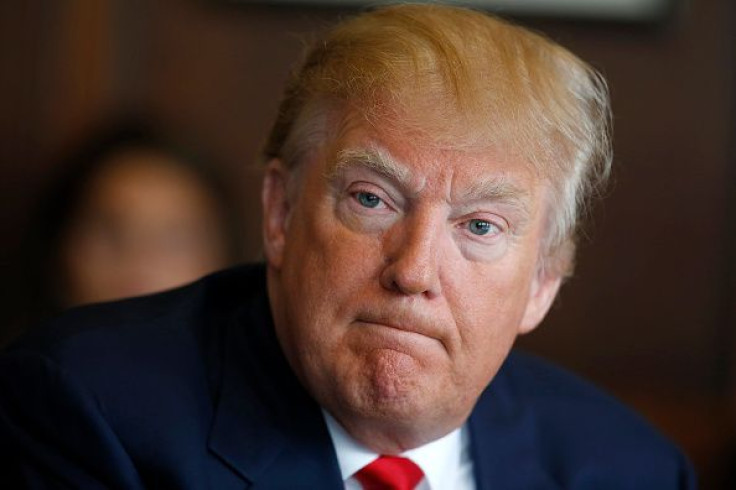 If Donald Trump were to face any of three popular Democrats in a battle for the White House, then the Republican would likely lose. In head-to-head matchups with Hillary Clinton, Sen. Bernie Sanders or Vice President Joe Biden, Trump would finish behind each, said a Quinnipiac University poll out Thursday. [Of the four, only Biden is not a declared candidate for president.]
At the same time, Trump has continued his rise in the polls in the GOP primary field. He reached new highs for the Quinnipiac poll, at 20 percent, which is seven percentage points ahead of his closest rival, Wisconsin Gov. Scott Walker. Former Florida Gov. Jeb Bush comes in third at 10 percent and the rest of the Republican field stayed at or below 6 percent.
But even with his lead among Republicans, Trump has other obstacles to reckon with. He may be No. 1 with likely GOP voters, but he also leads among people who say there is "no way" they would vote for a particular candidate. At 30 percent, voters were twice as likely to say they wouldn't vote for Trump as they were to say the same about New Jersey Gov. Chris Christie, who has seen a dramatic drop in popularity over the last three years as his office became embroiled in the George Washington Bridge lane-closure scandal.
"They love him and they hate him. Donald Trump triumphs on the stump so far, but do voters REALLY want him? Maybe not so much," said Tim Malloy, assistant director of the poll, in a news release.
Though Clinton leads the Democratic field in the "no way" category, she is still the clear front-runner in her party. She gets 55 percent of the primary vote, with Sanders coming in second with 17 percent and Biden third at 13 percent.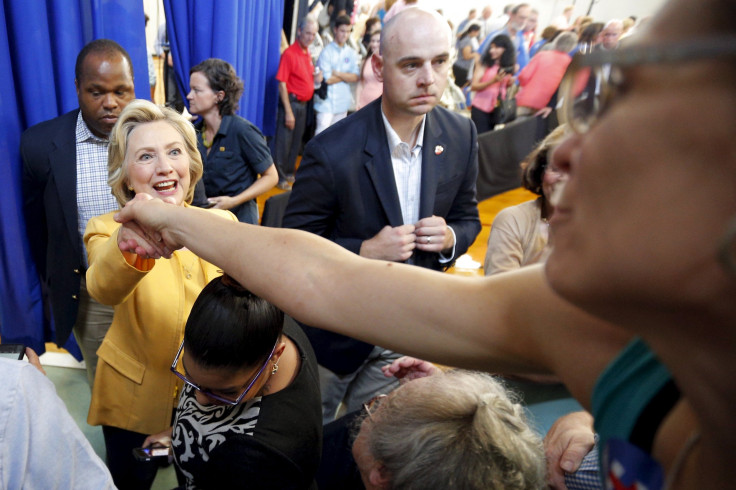 Poll results so far ahead of the primaries, which start next year, are traditionally considered meaningless. For Republicans this cycle, however, the early pecking order is crucial: For the first Republican debate Aug. 6, only the top 10 candidates will be invited to participate in the prime-time event. All others will be relegated to an earlier event that evening. Initially, the rules had limited the secondary debate to candidates polling above 1 percent, but the debate has since become more inclusive.
Democrats, who are expected to have six debates, have not scheduled their matchups yet.
The Quinnipiac poll was conducted from July 23 to 28. It surveyed 1,644 registered voters nationwide via landlines and cell phones. The poll has a margin of error of 2.4 percent. In the survey, 710 Republicans were contacted and 681 Democrats. Those portions of the poll have a 3.7 and 3.8 percent margin of error, respectively.
© Copyright IBTimes 2023. All rights reserved.