'The Price Of Glee:' Original Cast Members Slam Upcoming Documentary
The original cast members of "Glee" are unhappy about a new documentary tackling the legacy and controversies of the popular Fox musical comedy series. The original show ran for six seasons from 2009 to 2015.
Investigation Discovery and Discovery+ will release "The Price of Glee" on Jan. 16. The documentary reportedly attempts to shed light on the pressures experienced by the actors, including the deaths of three of its members – Cory Monteith, Naya Rivera and Mark Salling. The three-part documentary includes interviews with Rivera's father and "key cast and crew members" who talked about "first-hand stories during their time on the drama," according to Deadline.
After the release of the show's first trailer last week, writer Ashley Ray took to Twitter and wrote, "Yes cast and crew are involved," adding that, "no they are not comparing naya and cory to mark or making any similarity other than to say 'they were all on the same show.'"
However, Ray's statement did not sit well with original cast member Kevin McHale, who played Artie Abrams on the show.
"Show me this 'cast' you speak of," McHale tweeted. "This is [wastebasket emoji]." He added, "This was the nice version, ftr. Don't make me speak on this again."
Jenna Ushkowitz, who played Abram's love interest Tina Cohen-Chang, responded to McHale's tweet with a grimacing face emoji.
She also tweeted a screenshot of the official description of the documentary show, which says "The Price of Glee" includes "never-before-seen" interviews from those "outside of the cast bubble who can provide no-strings-attached perspectives, such as: relatives and friends of 'Glee' cast members; those who were on the set, and close to it such as set decorators, hairdressers, stylists and publicists and entertainment reporters."
"ok so more crew and family than cast lmao," she wrote.
Fans also reacted to McHale's tweet.
"I was interested when I first heard about a Glee doc... and then I found out what it was actually about and lost all interest. This is gross," one said.
"No one, literally NO ONE can create any content about you & your Glee Family without your consent/being included in the actual Glee journey. They've got no right to share anything like that, especially not about the ones who shall Rest In Peace. This needs to be stopped," another replied.
Another fan called it a "fake docuseries" because it does not have the "actual cast" members in it.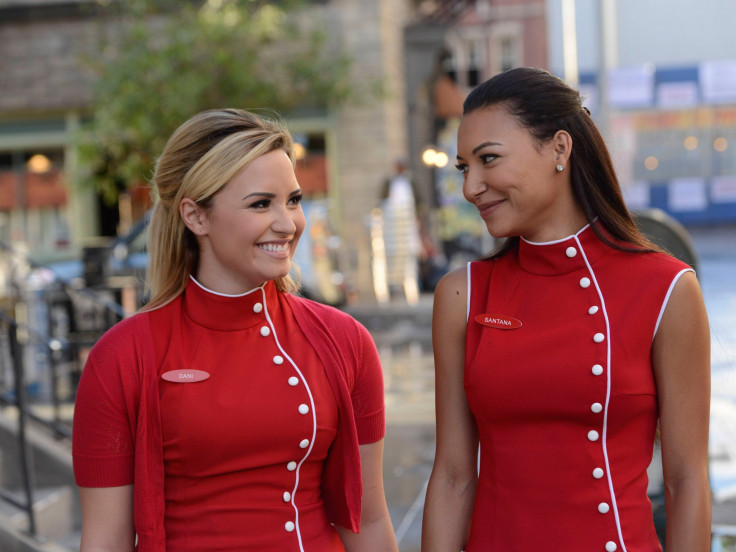 © Copyright IBTimes 2023. All rights reserved.