Prince Andrew Different From Prince Charles, Edward For This Reason, Expert Says
Prince Andrew is very different from Prince Charles and Prince Edward.
Queen Elizabeth II's three sons are not similar despite being brought up in the palace. Among the Prince of Wales, Duke of York and Count of Sussex, Prince Andrew reportedly lacks "spiritual qualities," but he's also the monarch's favorite.
When Prince Andrew was born, Lady Mary Cambridge described the baby as "adorable." She added that Prince Charles and Princess Anne were riveted by his arrival and announced that the baby will be "terribly spoilt" by every one of them.
James Whitaker revealed that he's not sure if Prince Andrew was really Queen Elizabeth II's favorite among her four children. However, he was sure that the Duke of York was the best looking of the three gentlemen, and he noted that Prince Andrew has the "Robert Redford looks."
Prince Andrew grew up to be "easy going" and without "care in the world." In the BBC's "Prince Andrew: The Documentary," Sarah Ferguson's ex was described as someone who easily enjoys the royal privileges without suffering the accompanying problems that the other members of the family experience.
"Andrew turned out rather differently from Prince Charles and Prince Edward," Anthony Holden said about the duke.
"[Edward and Charles were] very prone to suffering, and I think Andrew has a degree of self-confidence that comes from somewhere," he added.
Holden felt that Prince Andrew is missing something. The biographer added that the Duke of York lacks the spiritual qualities and intellectual sense of inquiry.
"He [Andrew] doesn't have a lot of soul," Holden said.
Meanwhile, Prince Andrew used to have a playboy reputation. He was even seen knocking down rock star Courtney Love's door at 1 a.m. looking for chicks in 2006.
He also earned the "Air Miles Andy" moniker because he spends too much whenever he has overseas engagements. The Duke of York usually travels with five officials, flies first class on chartered planes and opts for five-star hotels for accommodation.
Despite his flaws, Prince Andrew is better than Prince Charles in some areas. He was a better fit for the navy and a more hands-on dad than the Prince of Wales.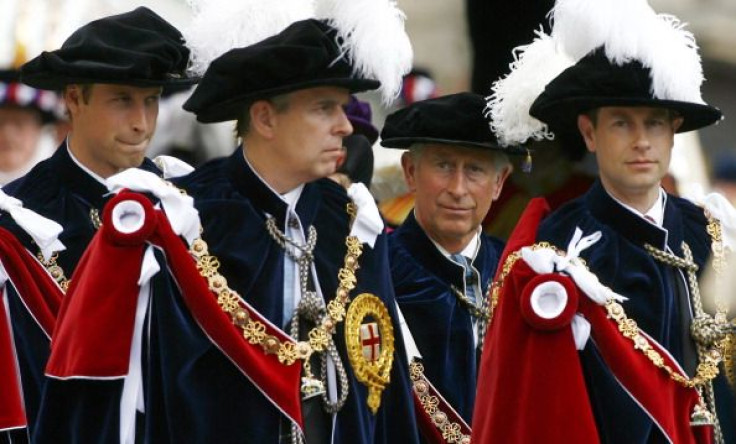 © Copyright IBTimes 2023. All rights reserved.