Prince Andrew Earns 'Air Miles Andy' Nickname For This Reason, Biographer Says
Prince Andrew's huge travel expenses earned him a new nickname.
The Duke of York is dubbed as "Air Miles Andy" because he spends too much whenever he is out of the country as a special representative for trade and investment. Jessica Jayne's book "Prince Andrew: The War Hero of Buckingham Palace" revealed that the duke has outrageous budget whenever he travels.
Prince Andrew usually travels with five officials, flies first class on chartered planes and stays in five-star hotels.
Whenever he stays at an expensive hotel, his royal protection officers have to stay there as well, adding more to the accommodation expenses. According to Dai Davies, a former head of Scotland Yard 's royal protection squad, Prince Andrew's travels aren't cheap.
In 2008, Prince Andrew traveled to the U.S. using a private jet and the flight cost $126,195. In the same year, he also visited China and the Far East and his transport and accommodation cost the taxpayers $37,858.
In 2009, Prince Andrew flew to Switzerland and spent $27,384. His travel expenses for that year amounted to $176,673.
According to the Telegraph, Prince Andrew spent over half a million for his travel expenses in 2010. On that year, he spent $782,254 as a trade envoy. The amount included $154,000 for hotel accommodation and $586,690 for the food and hospitality.
The report added that when Prince Andrew was in Switzerland along with his four staff, the group spent $24,224 on their meals and accommodation in just three days. The Duke of York's 11-day trip to the Middle East and Egypt also cost $42,645.
Business consultants have urged Prince Andrew to cut his travel costs. He was also advised to steer away from Europe and North America and instead focus his influence to win deals in the Middle East, North Africa and the former Soviet Union.
Meanwhile, Prince Charles and Camilla Parker Bowles' South Asia tour was considered the most expensive royal trip this year. The Prince of Wales and Duchess of Cornwall spent a whopping $13,075,660 during their trip to India in October 2017 on an RAF Voyager for a diplomatic travel. They spent another $81,263 when they visited Malaysia, Brunei and Singapore.
Prince Charles spends the most on overseas trips compared to his sons Prince William and Prince Harry. The future king usually takes private flights, while the Duke of Cambridge and Duke of Sussex take more commercial flights.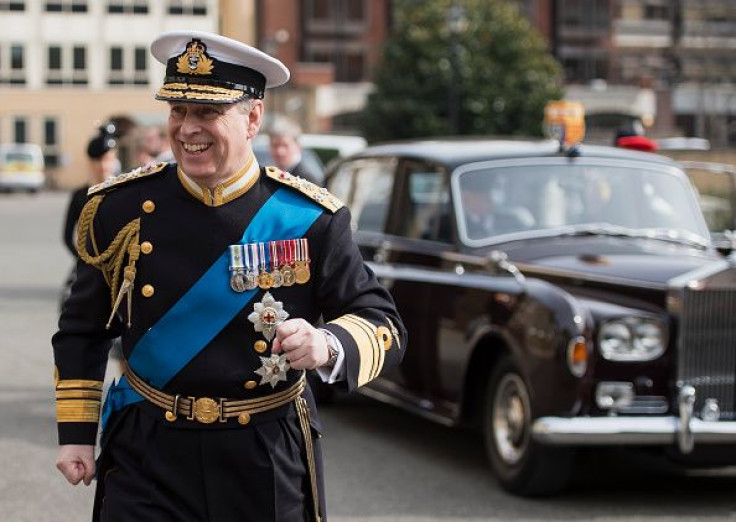 © Copyright IBTimes 2023. All rights reserved.