Prince Andrew Hoping Kevin Spacey Can Restore Royal Reputation With Ghislaine Maxwell Clarification
Prince Andrew and his legal team have been fighting back against the sexual assault lawsuit filed by Virginia Giuffre. In an odd twist, a report from U.K. media is claiming that the Duke of York is hoping disgraced actor Kevin Spacey can help clear his name.
Prince Andrew has continued to deny that he was close friends with Ghislaine Maxwell and convicted sex offender Jeffrey Epstein. He appeared in a 2002 photo with Spacey and Maxwell while he gave them a tour of Buckingham Palace.
A source told The Sun that Prince Andrew is hoping Spacey can explain to jurors that Maxwell was the actor's guest. ​ "Andrew had invited Spacey for the tour of the Palace. She came with him — not as a guest of Andrew's," the source said.
In the photo, the three were seen chatting in the royal throne room. "The snaps go right to the center of the claims against Andrew, and an image of Ghislaine Maxwell in the most private space within Buckingham Palace looks very damning," the source said.
"But if Kevin can convince a jury he was the crucial link with Ghislaine, rather than Andrew, it distances the Prince from her somewhat — and that's crucial. Andrew also believes such a gifted actor and public speaker could be a very compelling asset in front of a jury."
The claims of Prince Andrew hoping to receive help from Spacey comes amid reports that the Duke of York has given up his membership to a prestigious golf club.
Prince Andrew held an honorary membership to The Royal and Ancient Golf Club of St. Andrews in Scotland. The private golf club consists of about 2,400 members around the world.
On Friday, a spokesperson from the club confirmed the end of Prince Andrew's membership.
"I can confirm that the Royal and Ancient Golf Club of St. Andrews has received notification that the Duke of York will relinquish his honorary membership," the rep said. "We respect and appreciate his decision."
The club, which was founded in 1754, was responsible for managing the rules of golf for 250 years before the duties were taken over by another organization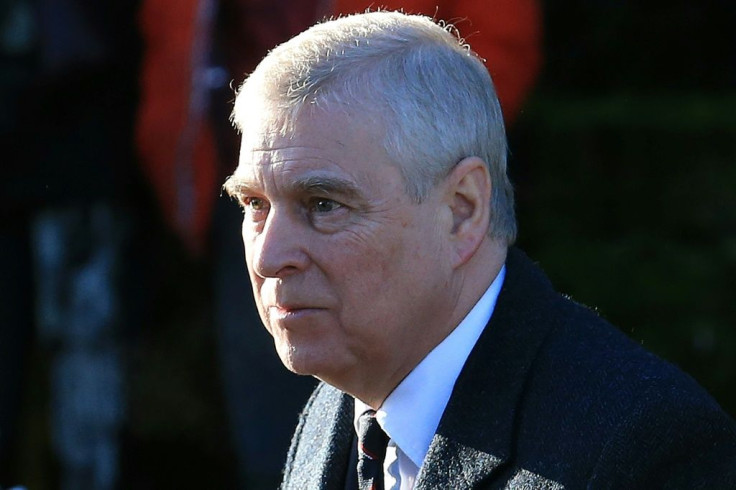 © Copyright IBTimes 2023. All rights reserved.