Prince Andrew Made This Hilarious Joke At Princess Diana's Wedding Amid Shocking 'Blunder'
Prince Andrew made a hilarious dig at Princess Diana after she committed a surprising blunder during her wedding to Prince Charles.
In the book "Andrew: The Playboy Prince," royal biographer Andrew Morton detailed the funny incident between the two royals. The Princess of Wales didn't say Prince Charles' name correctly while uttering her vows on her wedding day.
Instead of calling Prince Charles "Charles Philip," she said "Philip Charles Arthur George." Prince Andrew saw the error as a perfect time to tease his sister-in-law.
"It was the wedding of the decade when Charles married Lady Di and Andrew carried the ring to the marriage ceremony televised around the world from St. Paul's Cathedral. At the Buckingham Palace reception afterward, clown Prince Andrew was on his best form, teasing his new sister-in-law and telling the new Princess of Wales: 'You married my father,'" Morton said.
Prince Andrew and Princess Diana became close even before the latter wed the future King. In fact, there were rumors suggesting that the two of them were more compatible with each other.
When Princess Diana was still very young, she used to say that she would marry Prince Andrew. According to Morton, Prince William and Prince Harry's mom ended up marrying into the right family but to the wrong name because she wed Prince Charles.
Meanwhile, Prince Andrew did another thing at Prince Charles and Princess Diana's wedding. According to the royal expert, it was the Duke of York that was responsible for the Prince and Princess of Wales' balcony kiss.
"On the palace balcony later, it was Andrew who was responsible for that kiss. As the bride and groom waved happily to the hundreds of thousands thronging outside the palace, Andrew urged Charles: 'Go on, give her a kiss.' Big brother obliged to the delight of the nation," Morton said.
Prince Charles and Princess Diana wed at St. Paul's Cathedral on July 29, 1981.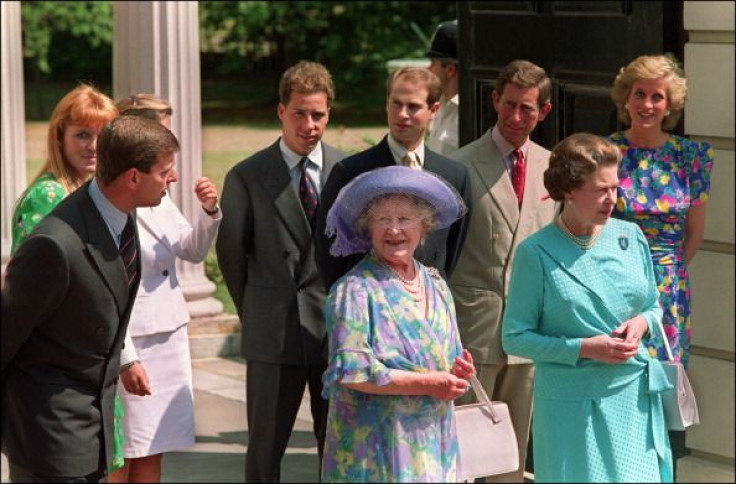 © Copyright IBTimes 2023. All rights reserved.