Prince Charles Could Pass The Throne To Prince William With 'Straightforward Process'
Prince Charles has yet to take over the throne, but there are already predictions that he may never do so.
Since the future King is already 71 years old, there are claims that he could give up his spot in favor of his eldest son, Prince William.
At present, Queen Elizabeth is still the head of the British monarchy, and she will never abdicate. When the time comes that the throne will be passed on to Prince Charles, the heir would be much older.
In his book "King and Country: Monarchy and the Future King Charles III," royal author Robert Blackburn said that Prince Charles' handover to Prince William could be a simple and straightforward process.
"There would certainly be nothing 'unconstitutional' in putting into effect a proposal that Prince William succeeds Queen Elizabeth II, rather than his father Prince Charles. It would be for Prince Charles to suggest that the throne be passed on directly to his son, no doubt on the basis that he was near or past the age of normal retirement," he said.
According to Blackburn, the average age of retirement in the United Kingdom is 65. This means that Prince Charles is already way past his retirement age. However, it is also important to note that the Queen is 93 years old, and she hasn't retired either. Prince Philip retired from his royal duties when he was 95 years old.
The royal author said that even though Prince Charles may want to give up the throne in favor of Prince William, the Duke of Cambridge is still the one who has to decide if he would accept it.
"It would be for Prince William to determine his willingness to assume the mantle of King, on which he would be strongly influenced no doubt by his father. And it would be for 10 Downing Street to express its constitutional advice and political preferences on the matter, in which it would sound out opinion across the Commonwealth while paying close attention to public opinion at home within the UK," he said.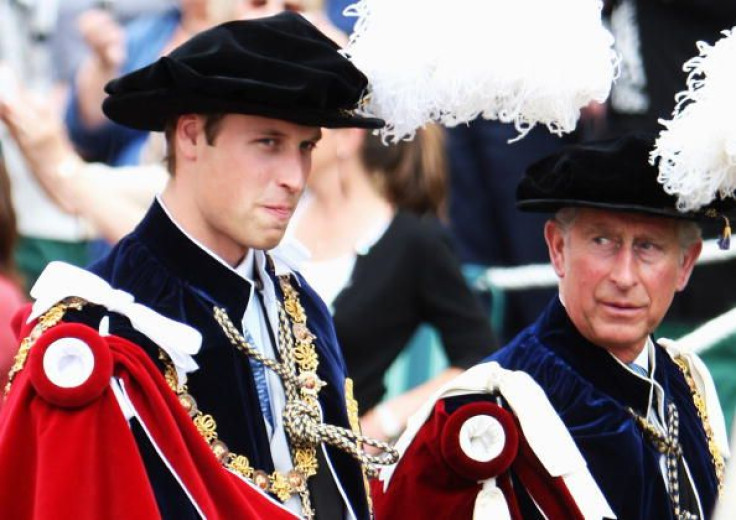 © Copyright IBTimes 2023. All rights reserved.