Prince Charles' Relationship With William, Harry Improved After Diana 'Faded' From 'Public Consciousness'
Prince William and Prince Harry reportedly used to be much closer to Princess Diana than Prince Charles.
In fact, during the Prince and Princess of Wales' divorce, their sons reportedly sided with the late royal. But at the end of the day, Prince William and Prince Harry were left under the care of their father.
While speaking in the "Charles at 70" documentary, filmmaker John Bridcut said that Prince Charles' relationship with his sons improved over time especially after Princess Diana's shocking demise.
"There was a sense in which for a long time, people saw them as their mother's sons and I think there's been a growing awareness that actually they have a good relationship with their father and it's actually quite touching and it's sort of built in the last few years," he said.
"And the thing is Princess Diana inevitably has faded from public consciousness, because it's now more than 20 years since she was alive, and so there is a whole new generation that didn't know her at all," Bridcut added.
Meanwhile, in Andrew Morton's book "Diana: Her True Story – In Her Own Words," it was revealed that Princess Diana tried to poison her sons' minds against their father. After all, the late royal thought that the future King was a bad and selfish father.
Journalist Tom Bower also said that same thing in his book "Rebel Prince: The Power, Passion, and Defiance of Prince Charles." He said that Princess Diana poisoned Prince William and Prince Harry's mind, but he's not sure if Prince Charles believes that his ex-wife actually did this.
As they got older, Prince William and Prince Harry developed a closer relationship with their father. When Prince Charles turned 70 years old, his sons praised him for being a good dad and heir to the throne.
Prince Harry also told ITV News that his father was there for him and Prince William after Princess Diana's death.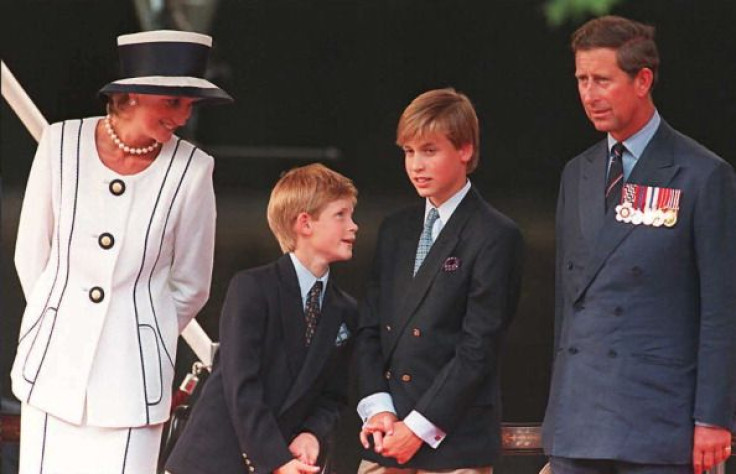 © Copyright IBTimes 2023. All rights reserved.