Prince Charles Feels Like A 'Forgotten Man,' Brings Harry, Meghan Back In Line
Prince Charles is reportedly furious with Prince Harry and Meghan Markle's controversial interview but not necessarily because of what the royal couple said.
Rather, the heir to the throne doesn't like all the attention that the Duke and Duchess of Sussex have been receiving even though they are mostly negative.
In the article he wrote for The Sun, journalist Dan Wooton said that Prince Harry and Markle have been dominating the media on both sides of the Atlantic. And this has made Prince Charles feel like a forgotten man.
The dad of two traveled to Japan for a series of royal engagements. And even though there has been some news about his trip, they were nothing compared to the coverage that Prince Harry and Markle received.
But despite Prince Charles' negative feelings about the royal couple, Wooton said that he is still the person holding the key and who could bring Prince Harry and Markle back in line. The royal family has been urging Prince Charles to take action after the Duke and Duchess of Sussex said that they had single-handedly modernized the monarchy.
"Harry and Meghan are partly funded by the sovereign grant and partly by Charles. He could threaten to pull funding. Meghan doesn't have much of her own wealth. Harry has got about 20million in the bank. If they behave in a disruptive and disreputable manner, that tap will be turned off," a source said.
Another source also told the journalist that Prince Harry and Markle are back in Frogmore Cottage and they are stronger than ever.
"This is an institution full of people panicked they may potentially look out of touch and ultimately to blame for a lack of support," the source said.
But as of late, the future King has not directly opened up about Prince Harry and Markle's interview. Other royal experts revealed that he's concerned about the couple and hope that they are doing well.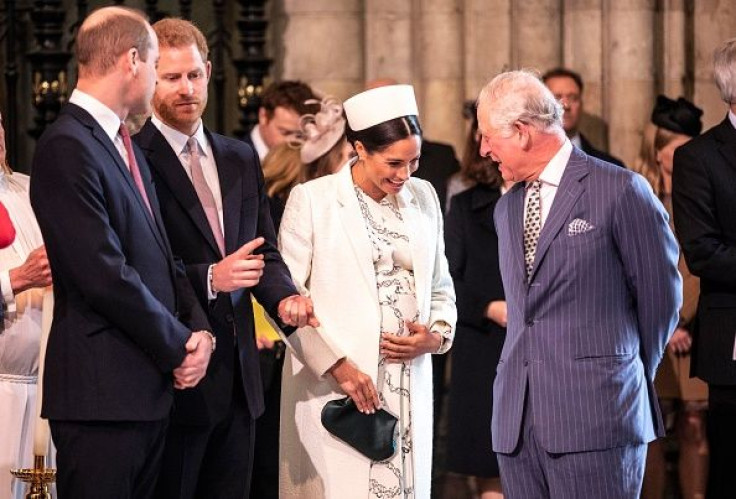 © Copyright IBTimes 2023. All rights reserved.