Prince Charles 'Greatly Concerned' About Kate Middleton Due To Princess Diana Similarities
Prince Charles and Camilla Parker Bowles were very concerned about Kate Middleton.
The Duchess of Cambridge and Princess of Wales have similarities when it comes to their experience with the media. Both are among the most photographed women. Princess Diana had an awkward relationship with the press that she complained about their intrusion because it was making it impossible for her to live normally. Middleton shared the same experience, which alarmed the future king and his second wife.
According to Richard Kay, in the documentary " Reinventing the Royals," before the Duke and Duchess of Cambridge confirmed their relationship, "everyday mobs of photographers were outside her house photographing her."
Penny Junor also shared another incident in 2001 when Middleton was at Heathrow airport. As the duchess walked through the gates, some paparazzi shouted abusive phrases in hopes of getting her attention, so they could snap photos of her.
Due to the harassment Middleton experienced, Prince Charles and Camilla issued a statement via Clarence House. The royal couple said that they were "greatly concerned by the hounding of Kate Middleton."
Stig Abell, a former employee of the Press Complaints Commission likened Middleton's experience to that of Princess Diana. "A young woman, being pursued by photographers, the shadow of Diana looms very large," the British journalist said.
"Diana was thrown to the dogs as Charles' girlfriend and fiancée, she had to completely fend for herself," Kay added. "They [the Royal Family] weren't going to allow that situation to happen again."
In the 2011 documentary " Chasing the Royals," Prince William was also forced to react after learning that 30 paparazzi gathered outside Middleton's Chelsea flat to get pictures of her on her 25th birthday in 2007. The press was hoping that they would see some clues as there were rumors that the second-in-line to the throne would propose to her on that day.
However, the Duke of Cambridge was very angry after seeing that the press hounded Middleton on her way to the car. Some lenses were thrust less than a foot from her face and others blocked her car.
Prince William got furious and released a statement asking the media to "stop harassing his girlfriend." Prince Harry also did the same when his romance with Meghan Markle got publicized and the press were nitpicking the Duchess of Sussex due to her race, color and divorced status.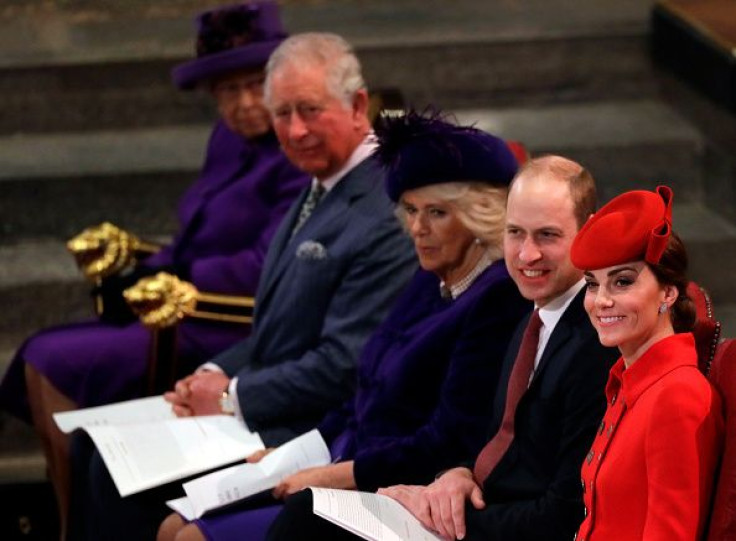 © Copyright IBTimes 2023. All rights reserved.