Prince Charles Joins Queen Elizabeth At Church In Balmoral Without Camilla
Prince Charles joined Queen Elizabeth II in a church service over the weekend.
The Prince of Wales, Princess Anne and Queen Elizabeth II were photographed together making their way to the Crathie Kirk Church in Aberdeenshire. Prince Charles wore the traditional Scottish tartan kilt with red socks for the outing.
On the other hand, Queen Elizabeth II opted for a turquoise dress with a matching floral hat. She accessorized her getup with a sparkling brooch. Princess Anne also wore a flora had and donned a blue dress.
Prince Charles arrived separately from his mom and sister. Many noticed that his wife, Camilla Parker Bowles didn't join him in the said outing. After the service, the trio also watched the Highland Games.
Despite the Duchess of Cornwall's absence, Prince Charles had a great time with the Queen. In fact, they were seen beaming as they chuckled along with the players during the hammer throwing and tug of war games. On the same event, Queen Elizabeth II also opened the Duke of Rothesay Highland Games Pavilion.
Queen Elizabeth II has been seen attending church services in Balmoral with the members of the royal family. A week ago, Kate Middleton joined her. The pair was seen riding the same vehicle on the way to the church.
During the said sighting the monarch opted for a blue dress with a matching hat. On the other hand, Middleton wore a gray Catherine Walker coat-dress covered buttons, black piping and shoulder detailing. The duchess also borrowed Her Majesty's pearl drop earrings to complement her outfit.
Meanwhile, many noticed that Middleton's wardrobe was reminiscent to Princess Diana. The late Princess of Wales was photographed wearing a somewhat similar outfit during her honeymoon with Prince Charles in 1981. The snap was taken while the couple walked along the River Dee.
In the picture, the two looked loved up. However, the People's Princess confessed that their honeymoon wasn't that romantic at all because her ex-husband used to catch up on sleep. In addition, Camilla ruined it.
"And on our honeymoon, cufflinks arrive on his wrists. Two C's entwined like the Chanel 'C'. Got it. One knew exactly," Princess Diana said. "So I said 'Camilla gave you those didn't she?' He said 'Yes, so what's wrong? They're a present from a friend. And boy, did we have a row. Jealousy, total jealousy. And it was such a good idea the two 'C's but it wasn't that clever."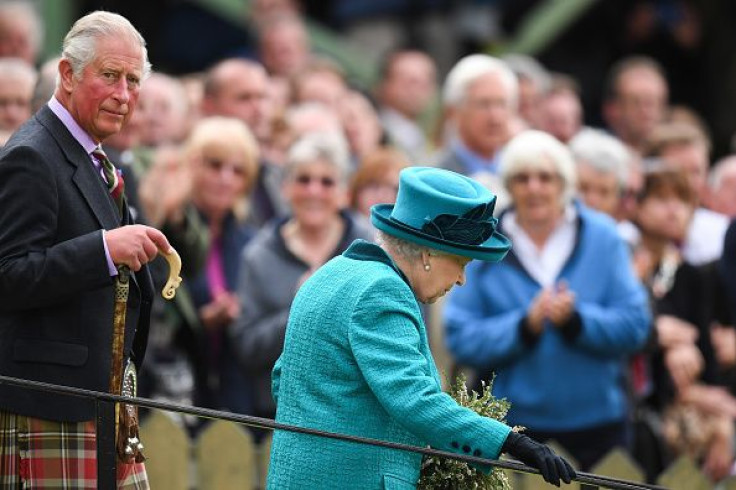 © Copyright IBTimes 2022. All rights reserved.
FOLLOW MORE IBT NEWS ON THE BELOW CHANNELS