Prince Charles Kept His Love Affairs A 'Secret' By Using 'False Names,' 'Titles'
Prince Charles and the other members of the royal family are very particular with their privacy. In fact, the heir to the throne resorted to different measures to make sure that his relationships won't be written in the newspapers.
In the book "Andrew: The Playboy Prince," royal author Andrew Morton said that the heir to the throne also taught Prince Andrew how to keep a low-profile. After all, all eyes were on the Duke of York after Prince Charles married Princess Diana because he was next in line to tie the knot.
"And the two brothers had already compared notes on how best to keep love affairs off the front pages of Britain's newspapers. In his time, Charles had used false names, addresses, false titles, even false noses, trying to give Fleet Street the slip," Morton said.
Prince Andrew reportedly told a group of journalists that he already knows how to deal with them. After buying the reporters a round of drinks, the dad of two laughed, joked, dined, and debated with them. During the night out, Sarah Ferguson's ex-husband also vowed to always be on guard when it comes to the reporters.
"Andrew shared his brother's sense of fun and is always game for a laugh. Despite reports to the contrary, Andrew is one member of the Royal Family who enjoys Fleet Street's insatiable appetite for anything and anyone remotely royal," Morton said.
Meanwhile, Prince Charles and Prince Andrew weren't the only royals who played with the press. Prince William and Kate Middleton also used fake names to hide their identities while they were vacationing in Seychelles. During that time, the royal couple went by the names Martin and Rose Middleton.
The members of the British clan also reportedly use code names to hide their identities. Prince Harry and Meghan Markle are known as David Stevens and Davina Scott. Their initials are inspired by their royal titles.
Prince William and Middleton, on the other hand, used the code names Danny Collins and Daphne Clark as a reference to their Duke and Duchess of Cambridge titles.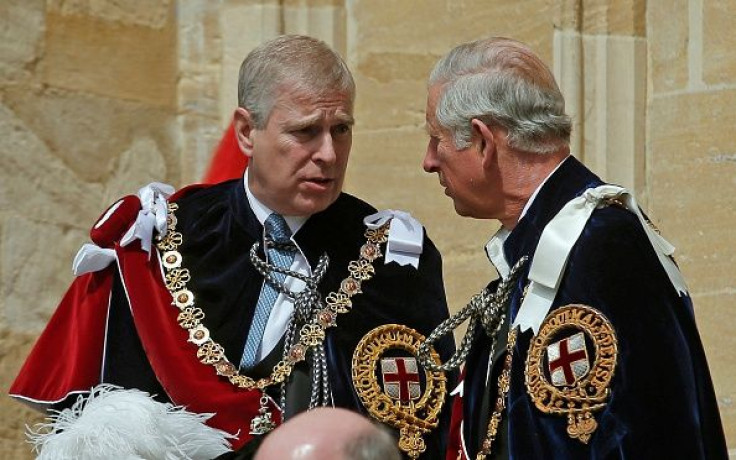 © Copyright IBTimes 2023. All rights reserved.