Prince Charles Looks Awkward Assisting Princess Diana Off Wedding Carriage In Video
Prince Charles was dubbed as a gentleman at Prince Harry and Meghan Markle's royal wedding last year. However, the same cannot be said about his own nuptials to Princess Diana in 1981.
In an unearthed video, the Prince and Princess of Wales are seen arriving at their wedding reception venue on board a horse-drawn carriage. Even if they are sitting close to each other, it was evident that they weren't having a great time.
Princess Diana and Prince Charles arrived at the venue without a smile on their faces. The late royal seemingly faked a faint smile on her face once the carriage stopped.
Prince Charles was the first to get off the carriage, and he immediately stretched out his hand to his new bride. But Princess Diana didn't immediately hold on to her husband while getting off the carriage.
Once the future King realized that Princess Diana didn't have any plans to hold his hand, he decides to hold her elbow instead. Prince Charles and Princess Diana also looked very awkward to be around each other.
After they got off the horse-drawn carriage, Prince Charles didn't look relaxed while looking at the official fix his wife's long trail. Princess Diana smiled at those who assisted her, but she never looked at Prince Charles in the eye.
Prince Charles and Princess Diana's interaction with each other at their wedding was very different from Prince Harry and Meghan Markle's interaction with each other when they tied the knot.
Last year, the Duke and Duchess of Sussex couldn't take their eyes off of each other. They also held each other's hands nonstop throughout the ceremony and procession. And when they kissed each other outside St. George's Chapel in Windsor Castle, it was also evident how much they loved each other.
Meanwhile, Prince Charles was an even bigger gentleman at Prince Harry and Markle's wedding. While there, he assisted Doria Ragland outside of the chapel.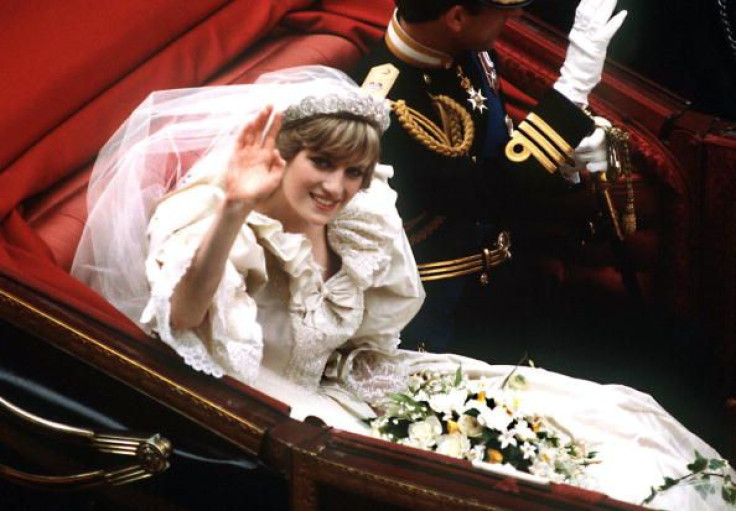 © Copyright IBTimes 2022. All rights reserved.
FOLLOW MORE IBT NEWS ON THE BELOW CHANNELS