Prince Charles, Princess Diana Look Extremely Awkward In December 1987 Portrait
Prince Charles and Princess Diana previously posed for a portrait for photographer Terence Donovan.
The former couple's photo was recently uploaded online by a royal fan on Instagram. In the snap, the late Princess of Wales is wearing a pink off-shoulder gown that showed off her collarbone and cleavage.
Princess Diana paired her dress with her beautiful pearl necklace. She is sitting on a stool, which is placed just a few inches in front of Prince Charles. The mom of two's hands is placed carefully in between her thighs.
Prince Charles is wearing his official uniform, and he is standing beside his wife. At that time, the Prince and Princess of Wales have already been married for six years, and they have also been blessed with two children together.
But it cannot be denied how awkward they seemed to be in the company of each other. Princess Diana is slouched slightly while sitting down and has a weird look on her face since she's not smiling but she's not also frowning in front of the camera.
Prince Charles is also smiling awkwardly in the photo. And even though he is quite close to his wife in terms of proximity, he seemed stiff around the late royal.
Princess Diana and Prince Charles tied the knot on July 29, 1981 at St. Paul's Cathedral in London. Prior to their wedding ceremony, both Prince Charles and Princess Diana already felt that they were not a right fit for each other but they still decided to tie the knot.
While Prince Charles was still married to Princess Diana, he rekindled his romance with Camilla Parker Bowles. Prince William and Prince Harry's mom knew about the affair but she didn't confront her husband very early on.
Prince Charles and Princess Diana's tumultuous marriage ended in 1992 after they announced their separation from each other. Four years later, the couple officially divorced.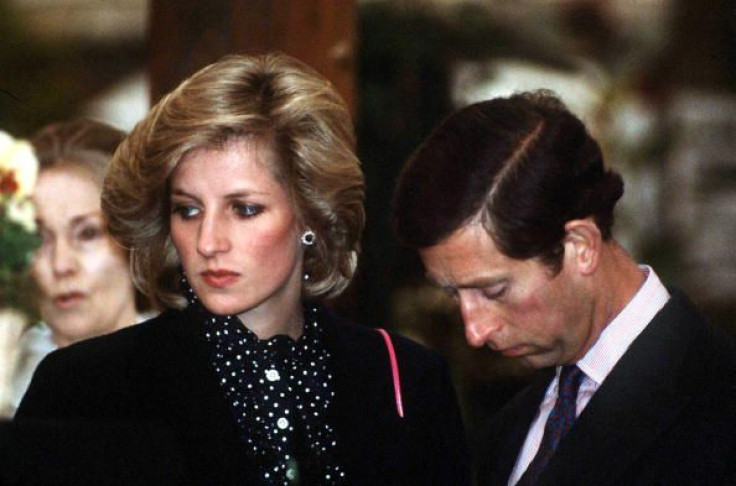 © Copyright IBTimes 2023. All rights reserved.