Prince Charles Reportedly 'Upset' With Princes William, Harry For Doing This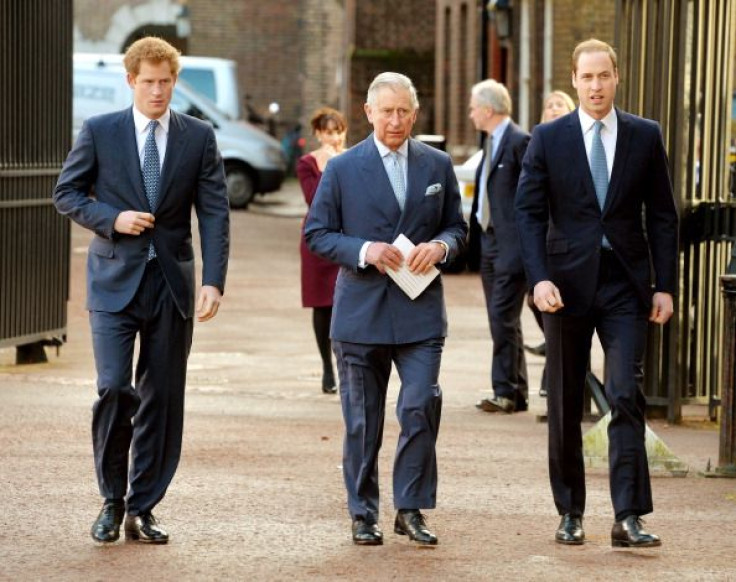 Prince Charles was reportedly upset with his sons, Prince William and Prince Harry, over Princess Diana's 20th anniversary TV documentary.
The Duke of Cambridge and Duke of Sussex both agreed to take part in ITV's documentary "Diana, Our Mother: Her Life and Legacy" in 2017. According to Robert Jobson, a journalist for Daily Mail, the royal brothers "consciously or not, they did it without once mentioning Charles."
"What did upset [Prince Charles] was his sons' decision to write him completely out of their history," Jobson wrote.
"It was as if he had never existed," one of Prince Charles friend said.
"It would have been nice if they had acknowledged his contribution to their upbringing. He was, and tries to be, a jolly good father after all," another insider added.
When Prince William and Prince Harry appeared at a press launch for the documentary both didn't mention the Prince of Wales. In the program itself, the second-in-line to the throne recognized the late Princess of Wales when he stated that his mother gave him "the right tools" for life. Many took it as a hint that Prince William's style of monarchy would be different to Prince Charles and Queen Elizabeth II.
"For Charles, the period leading up to the anniversary of Diana's death felt like an excruciating version of Groundhog Day," the author added. "He could do nothing but remain tight-lipped as the ghost of his late wife returned, along with the tainted narrative of himself as the calculating and sinful older husband."
Last summer on BBC's film focusing on Princess Diana's death and funeral, Prince Harry finally acknowledged Prince Charles' role in their lives. According to him, the Prince of Wales "was there for us, he was the one out of two left. And he tried to do his best to make sure we were protected and looked after."
Sources close to Prince Charles felt that it was a little too late. However, Prince Charles was at least pacified.
Prince William and Prince Harry were very close to their mom. In fact, the trio used to spend their Saturday nights eating McDonald's while watching "Blind Date."
Princess Diana confessed that she was more attentive and loving to Prince Harry because she saw that most of the members of the royal family concentrate on Prince William, the second-in-line to the throne.
The People's Princess only did it to ensure that her two sons receive equal amounts of love. As for Prince William, Princess Diana made sure to do something for him, too. She confessed to altering the monarchy system for her eldest son who would be the next king after Prince Charles.
© Copyright IBTimes 2023. All rights reserved.