Prince Charles 'Tricked' Public Into Thinking He's Protective Of Princess Diana But Wasn't
Prince Charles previously tricked the public into thinking that he was protective of Princess Diana when he really wasn't.
In the Channel 5 documentary "Charles and Di: The Truth Behind Their Wedding – Channel 5," BBC journalist Angela Rippon talked about the Prince and Princess of Wales' interview after they announced their engagement.
She said that at first glance, it seemed as though Prince Charles was very protective of Princess Diana. But years after their marriage broke down, people learned that so much more was going on between the royal couple.
"I got the impression that Prince Charles was very protective of her. Lady Diana was almost slumped in the chair, her shoulders were up, she was in a new territory, she was out of her depth," Rippon said.
But according to the journalist, Princess Diana demeanor was what was expected of her since she was just 20 years at that time. She was also quite timid and a newcomer in the royal family. Rippon also said that the mom of two looked nervous while sitting in front of the camera.
"Crickey anybody would be nervous. There's a moment when her eye contact goes above my head and I'm assuming that's when she's looking at Michael… That was 38 years ago," she said.
At the end of the royal couple's interview, Prince Charles looked at Princess Diana, but instead of meeting his gaze, she looked down at the floor. Rippon said that the expression on Prince William's mom's face spoke volumes.
It didn't take very long for royal fans to know what was really going on between Prince Charles and Princess Diana. Years after they tied the knot, they announced their decision to go their separate ways. The couple's marriage also ended in divorce in 1996.
One year later, Princess Diana passed away following a fatal car crash in Paris. Even though she and Prince Charles were no longer together at that time, the Prince of Wales broke down in tears after hearing the news about his ex-wife's passing.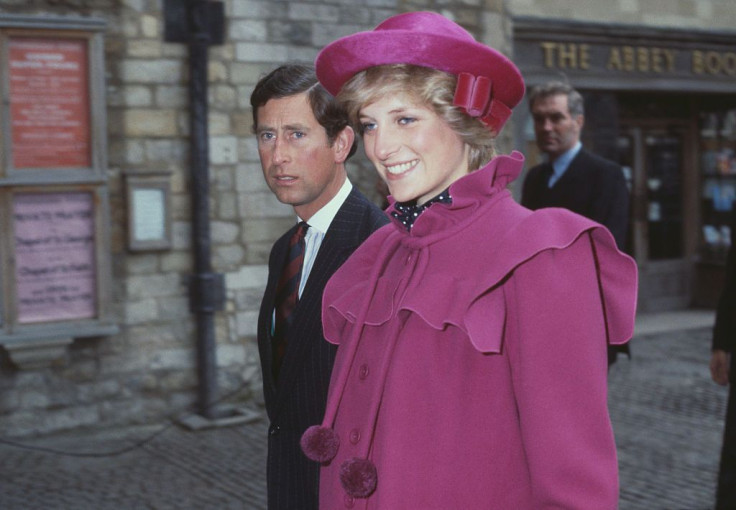 © Copyright IBTimes 2023. All rights reserved.