Prince Charles Visits Poundbury Wearing Stylish Shades Days After His Garden Party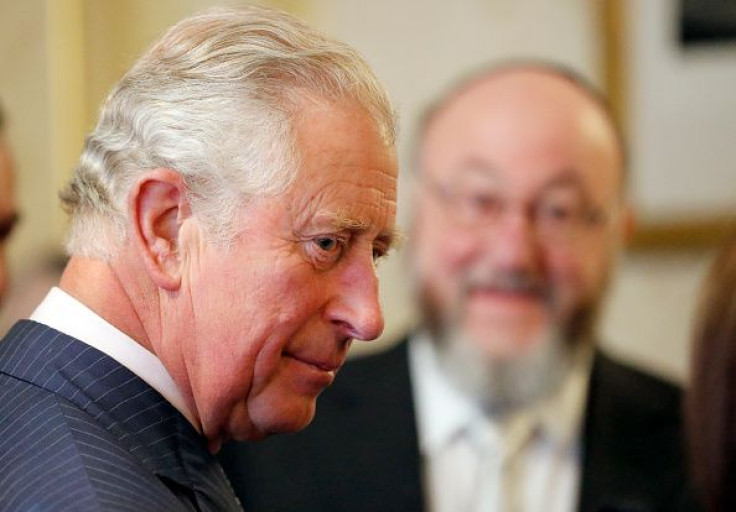 Prince Charles was in good spirits when he stepped out days after his garden party.
The Prince of Wales was spotted visiting his designer village of Poundbury, Dorset on Friday. The Duke of Cornwall wore a sharp gray suit and looked stylish in a pair of sunglasses, which he later removed for the remainder of his tour.
Prince Charles was in a cheerful mood as he waved to the crowd who gathered to see him at the local college. He was also photographed stopping to speak to a woman who was carrying her baby.
Aside from this, Prince Charles met with stone masonry students. He also shared a lengthy conversation with one of the local artist, Malik Palcok, who discussed one of his pieces.
Poundbury had been created on the basis of architectural principle that Prince Charles found desirable. It is considered to be a "utopian idyll" where there is no segregation of social classes. Also, schools, shops and places of works are within walking distance.
In March, Prince William also visited Poundbury. The Duke of Cambridge's visit to the place was reportedly "entirely private" and "no public element involved at all." In fact, many were astonished when they saw Kate Middleton's husband on that day.
"It was a great surprise to everyone as no one was expecting him to be down here," said Tom Amery, who runs Brace of Butchers with partner Elle Matthews.
"I think it is really lovely that he's come and it's just a shame we didn't see more of him," said Margaret Morrissey, chairman of one of the Poundbury's management companies said. "It's not an unusual occurrence to open your front door and see Prince Charles walking past but seeing Prince William isn't something that happens every day."
Prince Charles had a busy week. A day prior to visiting Poundbury, he attended the Order of the Bath service at Westminster Abbey. Meanwhile, days prior to that he hosted his 70th birthday Garden Party where Meghan Markle made her debut as an official royal.
The Duchess of Sussex arrived with Prince Harry. Later on, she was seen holding hands with Camilla while they greet each other. The Duke and Duchess of Cambridge missed the event.
© Copyright IBTimes 2023. All rights reserved.