Prince George Sparks Concern Among Fans After Wearing Suit Amid Heatwave
KEY POINTS
Prince George wore a navy blue jacket and matching striped tie when he appeared at Wimbledon 2022 Sunday
The 8-year-old told his dad Prince William that he was "too hot" in his outfit
Fans on social media expressed concern about the young royal being too warm in his suit
Prince George found himself struggling when he appeared at Wimbledon in a full suit on a hot day.
The 8-year-old royal made his Wimbledon debut Sunday, joining his dad Prince William and mom Kate Middleton in the Royal Box as they watched the men's singles final.
However, shortly after they arrived, Prince George, who wore a navy blue jacket, matching striped tie and a white button-down shirt for the outing, told his dad that he was "too hot" in his outfit, People reported.
The temperature in London reached 84 degrees Fahrenheit amid the U.K.'s heatwave, the outlet noted.
Prince George was seen wiping his head during the match and was spotted drinking out of a gray cup. Middleton placed her hand on her son's face at one point.
Fans on social media expressed concern about the young royal being too warm in his suit.
"Prince George dressed like a little old man, he's 8 years old! Most would be in shorts [and T-shirts] on a hot day. Even a long sleeve top plus thin trousers would be better. Very odd," one person tweeted.
"I know there is a strict dress code in the Royal Box at Wimbledon, and his mum and dad are very respectful of such things, but did Prince George really have to wear a suit and tie in that heat? Surely a smart polo shirt and chinos would have been fine, he's only 8!" royal author Robert Jobson wrote on Twitter.
Some royal fans defended Prince William and Middleton. "Do you honestly believe the Cambridges would make an inappropriate decision for their child? It is actually their choice along with George, who seemed fine," one supporter commented.
Responding to comments claiming Prince William once appeared in Wimbledon dressed in a short-sleeved shirt and no jacket when he was a child, one Twitter user pointed out that the prince always wore a full suit to the tennis tournament but just removed his jacket after he arrived on some occasions.
Prince George's outfit had to do with Wimbledon's strict dress code, People noted.
The All England Lawn Tennis Club requires all men who sit in the Royal Box at Centre Court to wear "suits/jacket and tie," according to the tennis tournament's website.
Despite complaining about the temperature, Prince George still seemed to enjoy the game. He was seen smiling and chatting with his parents throughout the match.
The Cambridges also met champion Novak Djokovic, who even let Prince George hold the coveted trophy.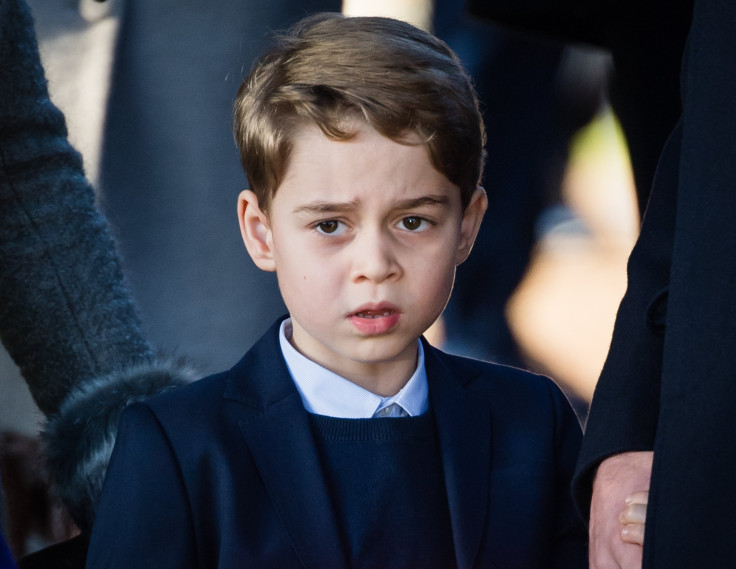 © Copyright IBTimes 2023. All rights reserved.