Prince Harry Claims Prince William 'Was Coming For' Meghan Markle During Their Physical Fight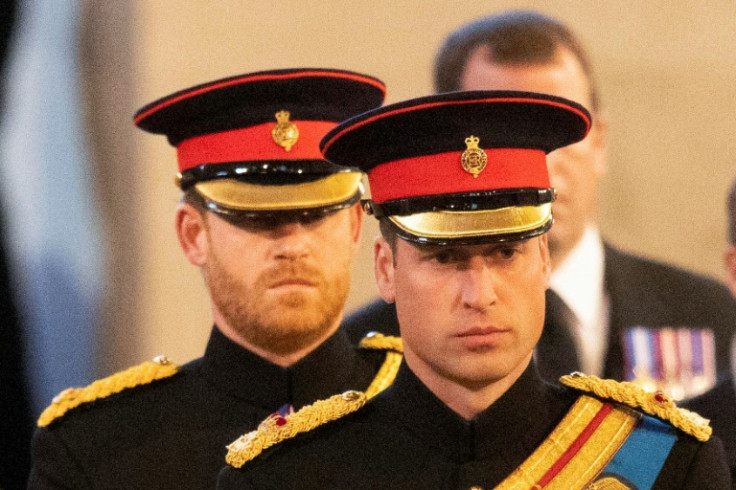 KEY POINTS
Prince Harry spoke about the physical altercation between him and Prince William in his "60 Minutes" interview
He claimed William had a few issues about Meghan Markle "which were based not on reality"
Harry said his brother was "being told certain things by people within his office" at the time
Prince Harry discussed the alleged 2019 physical altercation between him and Prince William in his interview on "60 Minutes" over the weekend.
The Duke of Sussex claimed he defended himself against an alleged physical attack from Prince William, which he detailed in his memoir "Spare."
He said his older sibling visited his and Meghan Markle's home of Nottingham Cottage on the grounds of Kensington Palace after hearing about issues that were not based "on reality."
"It was a buildup of — frustration, I think, on his part," Prince Harry said in an interview with Anderson Cooper that aired Sunday, People reported. "It was at a time where he was being told certain things by people within his office. And at the same time, he was consuming a lot of the tabloid press, a lot of the stories. And he had a few issues which were based not on reality. And I was defending my wife. And he was coming for my wife — she wasn't there at the time but through the things that he was saying. I was defending myself."
He continued, "And we moved from one room into the kitchen. And his frustrations were growing and growing and growing. He was shouting at me. I was shouting back at him. It wasn't nice. It wasn't pleasant at all. And he snapped. And he pushed me to the floor."
Prince Harry said he was left with marks on his back after landing on the dog bowl.
He said that his older brother later apologized after the "pretty nasty experience."
Ahead of its release, The Guardian obtained an excerpt from Prince Harry's book in which he discussed the alleged physical bout between him and Prince William. It reportedly happened after the Prince of Wales called Markle "difficult," "rude" and "abrasive."
At the time, Harry claimed that his brother was only repeating the press narrative and that he expected better of him. Prince William disagreed and claimed that his younger brother was being irrational, which eventually led to the pair shouting insults at each other, Harry wrote.
Prince William claimed he was only trying to help, according to the book.
"Are you serious? Help me? Sorry – is that what you call this? Helping me?" Prince Harry reportedly told his brother, which allegedly angered William, who swore while walking toward him.
Harry said he then went to the kitchen and gave the Prince of Wales a glass of water, telling him, "Willy, I can't speak to you when you're like this."
Prince Harry claimed that William then "grabbed me by the collar, ripping my necklace, and ... knocked me to the floor."
"I landed on the dog's bowl, which cracked under my back, the pieces cutting into me. I lay there for a moment, dazed, then got to my feet and told him to get out," he wrote, according to the excerpt.
Prince Harry revealed more bombshells in his book, including claims that Prince William and Kate Middleton encouraged him to wear a Nazi uniform and that the Princess of Wales "grimaced" when Markle once borrowed her lip gloss.
Buckingham Palace has repeatedly declined to comment on the contents of Prince Harry's forthcoming memoir.
"Spare" will hit shelves Tuesday.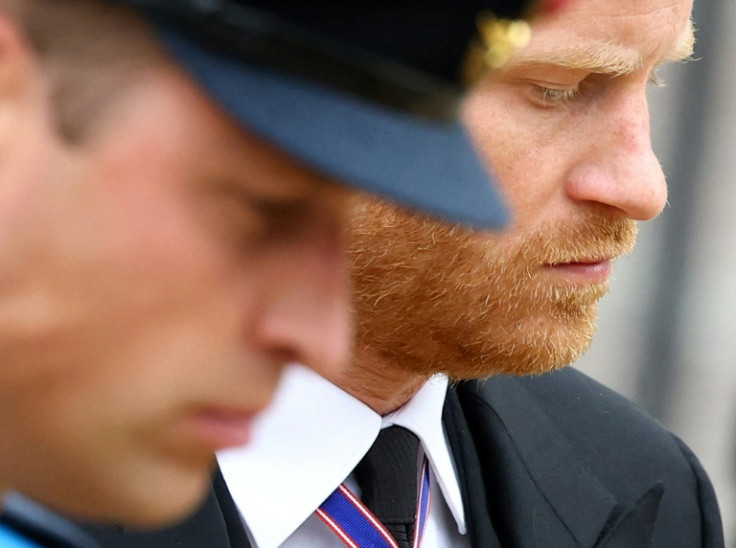 © Copyright IBTimes 2023. All rights reserved.