Prince Harry Has 'Frozen Out' Friend For Going Against Meghan Markle Marriage
Prince Harry was forced to choose between his childhood best friend Tom "Skippy" Inskip and wife Meghan Markle.
The Duke of Sussex has reportedly "frozen out" the members of his "old posse" including Inskip. Prince Harry "banished" his closest pal from his inner circle after Inskip went against the idea of him marrying Markle.
Previous reports claimed that Prince Harry distanced himself from his friends because he wanted to remove the temptation from his party-loving group. However, in the May issue of Tatler, a source revealed that Prince Harry and Inskip had a rift after the latter went against the former's plan to marry Markle.
Prince Harry and Inskip were very close. The duo met at Eton and since then they were inseparable. When Prince Harry made his infamous trip to Las Vegas in 2012 and was photographed naked during a game of strip billiards, Inskip was with the royal.
According to Daily Mail's Sarah Finley and Stephanie Linning, the palace already addressed the report and denied Tatler's claims, saying it was "patently untrue."
Despite the claims that Inskip discouraged Prince Harry from marrying Markle, he was actually present at the Duke and Duchess of Sussex's royal wedding. Inskip was photographed arriving at the venue with his wife Lara.
In related news, Prince Harry's rift with big brother Prince William reportedly started after the latter asked him to slow down with his romance with Markle. When the Duke of Cambridge told his younger brother during their heart-to-heart talk that they were not aware of Markle's background, intentions and what she really likes, Prince Harry didn't like it and "went mental."
Prince Harry accused Prince William of trying to ruin his relationship with Markle before it even began. A source told Emily Andrews that since then the "brothers' relationship has not really recovered."
Just recently, the palace announced that the Duke and Duchess of Sussex are separating from the Duke and Duchess of Cambridge. Prince Harry and Markle will be moving closer to Queen Elizabeth II as they will now be based at Buckingham Palace. On the other hand, Prince William and Middleton will remain in Kensington Palace.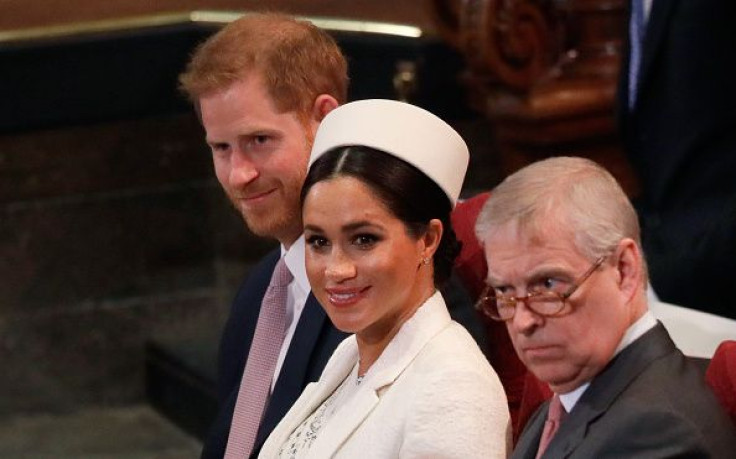 © Copyright IBTimes 2023. All rights reserved.