Prince Harry Heartbreakingly Experienced 'Emotional Turmoil' During Final Engagement, Expression Similar To Princess Diana's
KEY POINTS
Prince Harry suffered from emotional turmoil during his final royal engagement
Prince Harry's glum expression was reportedly similar to Princess Diana
Meghan Markle seemed tense and upset during her final engagement with Prince Harry
Prince Harry looked heartbroken and sad during his final royal engagement with Meghan Markle.
Last weekend, the royal couple was photographed wearing matching red ensemble on their way to the annual Mountbatten Music Festival at the Royal Albert Hall. The snap made headlines because of the Duke and Duchess of Sussex's facial expressions.
Markle seemed upset or angry in the photo, while Prince Harry has a glum look on his face. While speaking with Express, body language expert Judi James dug deeper into the photograph in an attempt to explain what was really going on at that time.
"Harry's smile has vanished here, to be replaced by a very distant, reflective and rather sorrowful looking eye expression. It looks eerily similar to the facial expression his mother Diana showed us from the car window once her own rejection from the Royal Family looked inevitable," James said.
But the body language expert clarified that Prince Harry's sadness is more professional rather than personal when it came to his relationship with Markle. James said that the Duke of Sussex's photo is also quite haunting.
"It emphasizes the fact that, despite all his upbeat grinning poses, his move away from his family and all his ties in the UK is not something that he is doing either easily or without some sadness," James explained.
Meanwhile, the expert also talked about Markle's surprisingly upset expression and said that it's in contrast to the red-carpet smiles that she has been producing so brilliantly during their other royal engagements this month.
The Duchess of Sussex's brows are puckered into a frown, her teeth are displayed with tension, and her eye expression seemed angry. James said that the photo evokes an odds and misleading moment.
Prince Harry and Markle waved their final goodbye to their fans before returning back to North America to reunite with their son, Archie. The 10-month-old didn't join his parents on their trip back to London.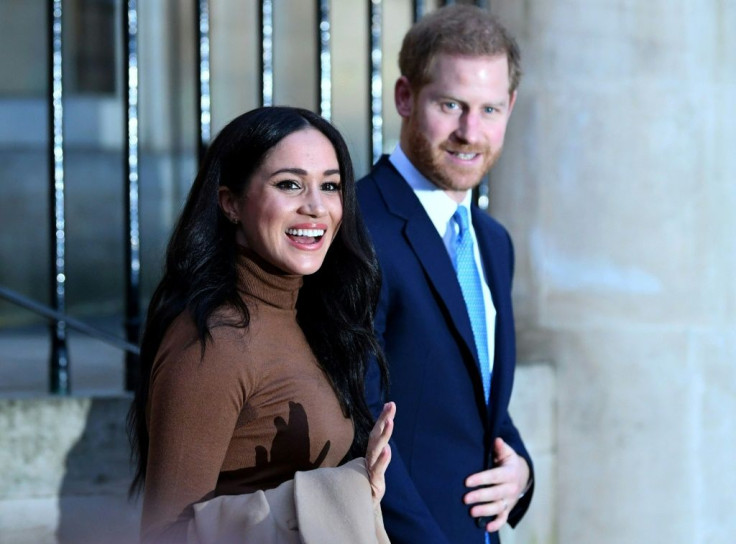 © Copyright IBTimes 2023. All rights reserved.