Is Prince Harry Legally Dropping His Surname? Source Spills Details
As Prince Harry continues to flex his newfound freedom, it seems as though he's opting not to hold on to certain royal ties. As Us Weekly reports, the Duke of Sussex dropped both his royal title and surname when registering his new eco-friendly tourism organization leaving the question as to whether or not he has officially ditched the labels.
"[Harry is] not planning to officially drop his Mountbatten-Windsor title legally," a source told the outlet. "The bottom line is, he prefers to keep it casual and be known as 'Harry.'"
However, the duke did reassure his grandmother Queen Elizabeth II that his decision was "not a personal dig."
"She still means the world to him," the source added.
As previously reported, Harry and his wife Meghan Markle's final day as senior members of the Royal Family was on March 31. Despite the transition, the duke has reportedly done his best to stay in touch with his British kin, especially following his father Prince Charles' COVID-19 diagnosis.
"Harry's admitted it's hit home that Charles and the Queen aren't going to be around forever," the source told Us Weekly at the time.
An Us Weekly source confirmed in a different report that the family attempts to stay in touch, but noted that it has been a challenge. In part, this is allegedly due to the Duke and Duchess of Sussex's recent move to Los Angeles.
An insider told the outlet, "Harry tries to keep in regular contact with the Queen and Charles, but due to the eight-hour time difference calls are few and far between."
As previously reported, Jane Goodall, a friend of the couple, provided some insight as to how Harry is coping with quarantine in L.A.
"I don't know how his career is going to map out, but yes, I've been in touch, though I think he's finding life a bit challenging just now," she revealed.
On an early April episode of the ROYALS podcast, royal expert Angela Mollard shared why she believes that might be.
"I very much think that Harry will be suffering from irrelevancy," she dished. "Right now, the world is not focused on them. He can't do the work that he wants to do. He is separated from his family at a time when the rest of the world is using Zoom or WhatsApp to chat with each other…
While Meghan might have been feeling equally as removed when she lived in the UK, for Harry, friends and his brother have been the people that have supported him through the years since his mother's death. To have that stripped away I think will be very discombobulating for him."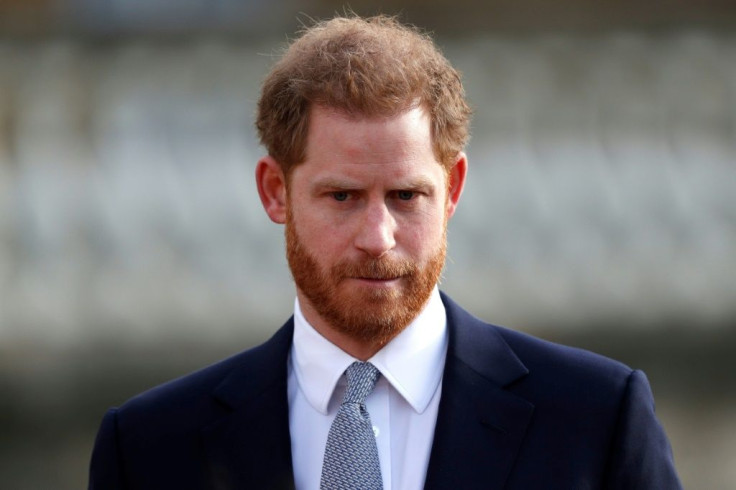 © Copyright IBTimes 2023. All rights reserved.