Prince Harry 'Lost The Plot,' Driving The Agenda Despite Claims Meghan Is Leading Him
KEY POINTS
Prince Harry has lost the plot and is leading the agenda
Meghan Markle is allegedly leading Prince Harry
Prince Harry made tacky moves after royal exit
Prince Harry has reportedly "lost the plot" and is "leading the agenda" despite the claims that it is Meghan Markle who is leading him.
The Duke and Duchess of Sussex announced in January that they were stepping back as senior members of the royal family. Many blamed Markle because they were convinced that she influenced the duke to turn his back from his own family. Even royal experts think so. However, former Australian party leader Kerry Chikarovski believed otherwise.
"He has lost the plot, I think. I don't think it's Meghan who is driving this agenda. I think it's Harry," Chikarovski said after Prince Harry subtly dropped his royal title by urging the people to just call him "Harry" and not "Prince Harry."
Prior to Chikarovski's claims, royal biographer Tom Bower said that it was Markle who is leading her husband. In a debate with journalist Afua Adom on " Good Morning Britain " she asked Bower why he said Prince Harry was being led by his wife.
"It's the truth," Bower said. "She has a whole life, a whole career of commercial exploitation of herself. She has absolutely no status apart from being attached to the royal family."
U.K.-based broadcaster Neil Sean also said that it was Markle who made decisions for them. For instance, after they announced that they were moving to Canada some members of the staff asked to move with them because they wanted to serve the Sussexes as they loved Prince Harry. However, Markle declined saying that they were "moving on."
"Insiders also note that it's Meghan that deals with this side of things and many believe it's a simple case of her running the show and taking away any responsibility from Harry," Sean said.
Also, following their exit, Prince Harry has been making tacky moves against the Queen. Aside from voluntarily dropping his HRH title, he also shared a humorous but controversial post on Instagram about his collaboration with rock singer Bon Jovi. In the clip, Prince Harry says he was "living on a prayer."
Prior to that, Prince Harry was also criticized by royal fans when he shared a clip highlighting his final engagement using Stone Roses' song "This Is The One." Many found it appalling and offensive because it appeared to royal followers that he was itching to leave the royal family and move to Canada to reunite with Markle and their son Archie.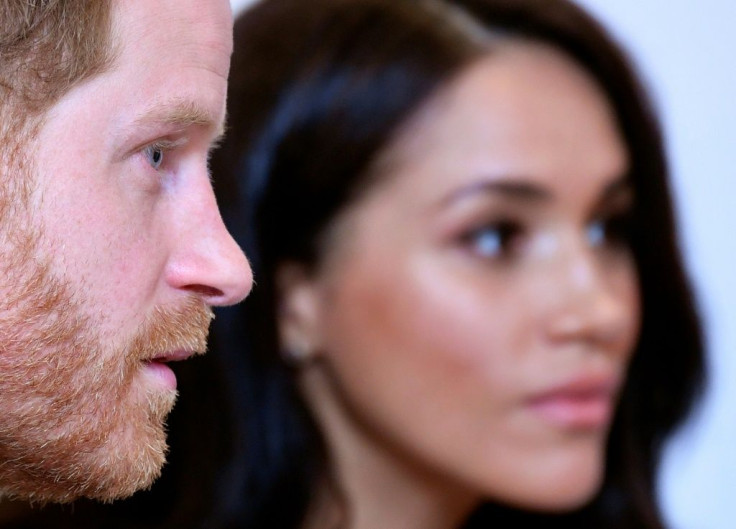 © Copyright IBTimes 2023. All rights reserved.