Prince Harry Made Fashion Faux Pas Again After Looking 'Terrible' At Baptism
Prince Harry's fashion choices have been questioned again.
Just recently, the Duke and Duchess of Sussex stepped out together to watch the premiere of "The Lion King." Meghan Markle was gorgeous in her black dress. Prince Harry arrived in a black tuxedo, but not everyone was impressed with his wardrobe.
According to Daily Mail correspondent Harriet Johnson, it was Markle's first film premiere as a royal, but it was Prince Harry who made the potential "slip-up with his outfit."
The duke was criticized due to his bow tie that looked like "ready made." In addition, his white shirt underneath his black tuxedo featured a simple classic collar and a button-down front which made him look "more informal."
This wasn't the first time Prince Harry's outfit was criticized. During the baptism of Prince Harry and Markle's baby, many netizens found the Duke of Sussex's wardrobe "terrible" and a "mess."
According to one netizen, Prince Charles and Prince William dressed appropriately with their navy suits as shown in the official photos that the palace released shortly after the event. However, Prince Harry's gray suit was reportedly "inappropriate" for the occasion.
Many were also not happy with his choice of footwear and mismatched socks. A number were wondering if the royal prince own another pair because his shoes at the baptism were "scruffy." One even likened it to "gardening" shoes, while another said that it was an "utter disgrace."
"Who is styling him these days???? He looks like a scruff ball and that beard needs to be gone. Does nothing for him. How he can look this good years before and then now look like he picked whatever was lying around?" Emma Carroll wrote.
"Harry needs a new suit, shoes, socks and tie. He has worn the same thing forever. I think Meghan spent his allowance," another netizen commented.
Although Markle looked stunning at the premiere, she also made a fashion faux pas last week. Markle made two major blunders when she attended Wimbledon.
First, she wore a pair of jeans even though those at the Royal Box were required to dress formally. Second, she failed to watch Andy Murray's game.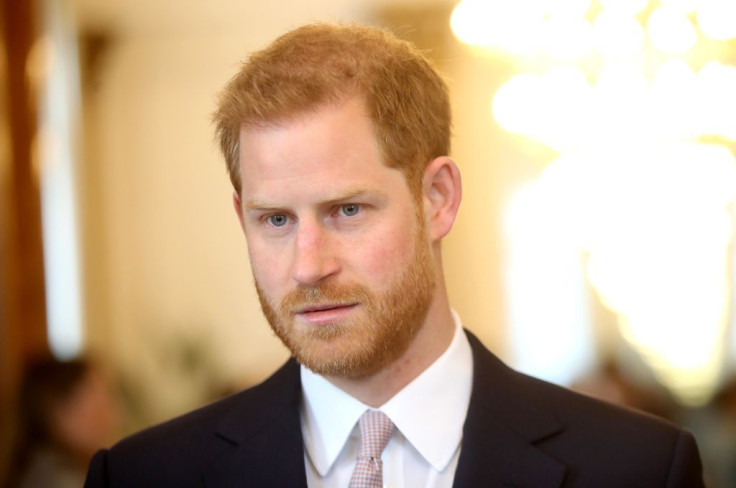 © Copyright IBTimes 2022. All rights reserved.
FOLLOW MORE IBT NEWS ON THE BELOW CHANNELS