Prince Harry's 'Scruffy' Shoes At Son Archie's Baptism Criticized: 'Utter Disgrace'
Prince Harry's scruffy shoes at his son Archie's baptism were criticized.
The Duke and Duchess of Sussex held their son's christening last Saturday. The couple decided to make the event private but released two official photos.
In the snaps, many noticed Prince Harry's "scruffy" shoes and they criticized the first-time dad because of his footwear. Many felt that it was an "utter disgrace" with some asking if he owns another pair, Express reported.
"Does Harry OWN another pair of shoes and laces? Quite scruffy for his first child's christening?" one asked.
"Harry's shoes are an utter disgrace they look like his gardening shoes," another netizen wrote.
Meanwhile, a different user believed that Prince Harry needs new wardrobe because he has been wearing the same suit and boots. The same user said that maybe Markle spent his allowance.
"Harry needs a new suit, shoes, socks and tie. He has worn the same thing forever. I think Meghan spent his allowance," the netizen wrote.
Many were not happy with Prince Harry's outfit at his son's baptism with a number of them calling his look "terrible" and a "mess" due to his mismatched socks and shoes. Also, another said that his pale suit was inappropriate for the event.
On the other hand, Markle looked gorgeous in her white Dior gown. However, Kate Middleton outshone Markle with her pink Stella McCartney dress.
A number of netizens couldn't help but notice Middleton's glow in a photo. The majority agreed that she looked "amazing," "stunning," "gorgeous," and "beautiful." Some even said that the Duchess of Cambridge was "perfect."
However, a body language expert said that Prince William and Middleton were showing signs of stress in the photo. Traci Brown pointed out how the couple looked so stiff. In addition, they were not leaning on each other or on the other members of the family, which suggests that there's tension between them or with the other family members.
Brown also pointed out Prince William's "sour" and "unhappy" facial expression. According to her, the Duke of Cambridge is usually relaxed in family settings, but it didn't show in the photo. A number of netizens criticized Prince William saying that he was "rude" and "disrespectful" because he appeared as if he didn't want to be there.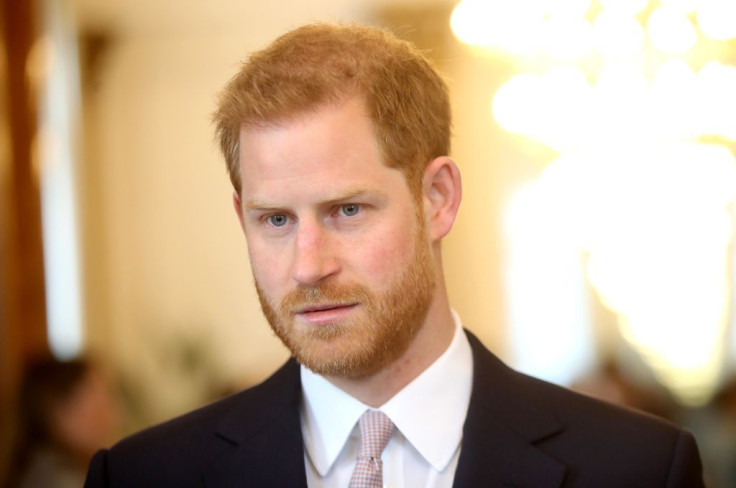 © Copyright IBTimes 2023. All rights reserved.