Prince Harry Made Kate Middleton Cry During Her Wedding By Doing This
Prince Harry reportedly made Kate Middleton cry during her royal wedding to Prince William.
In the book "Harry: Life, Loss, and Love," author Katie Nicholl detailed how Prince Harry gave a very touching best man's speech at the royal couple's wedding reception at Buckingham Palace.
"It was affectionate, warm and funny, and touched William deeply. When he said the couple's decade-long romance was his inspiration, there was a shy smile from Chelsy [Davy], while Kate shed a tear," Nicholl wrote.
According to Nicholl, Prince Harry's best man's speech was not only touching, but it was also humorous. It was peppered with the Duke of Sussex's classic sense of humor. At one point, Markle's husband revealed that Prince William did not have a romantic bone in his body before he met Middleton.
But when Prince Harry first heard his older brother cooing on the phone while talking to Middleton, he immediately knew that he was serious about her. Prince Harry also hilariously impersonated Prince William calling Kate "babykins," and this left all of the guests laughing hysterically.
After Prince William and Middleton's royal wedding, Prince Harry stayed close with his sister-in-law. An article from Newsweek claimed that the Duke of Sussex did not have to struggle all of his life due to Princess Diana's death because having Middleton by his side made things easier for him.
"Kate has helped him fill some of that gap. When she and William got engaged, Harry called her the big sister he never had," a source said.
Prince Harry also never shied away from visiting the newlyweds in their home. In fact, when Prince Harry got engaged to Meghan Markle two years ago, Prince William jokingly told reporters that he is happy his younger brother would soon get married. This is because Prince Harry would finally stop stealing food from his fridge.
And before the other members of the royal family knew about Prince Harry's relationship with Markle, he first shared the news with Middleton.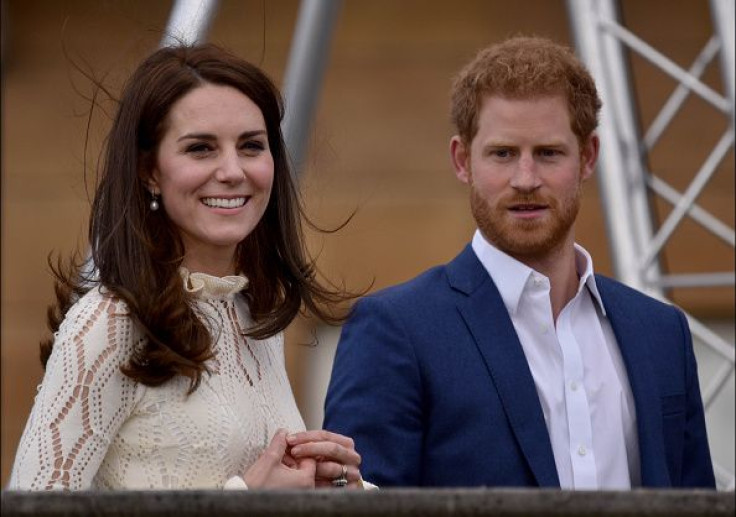 © Copyright IBTimes 2023. All rights reserved.