Prince Harry, Meghan Allegedly Using Biographer To Dish More 'Dirt' On Royal Family: Expert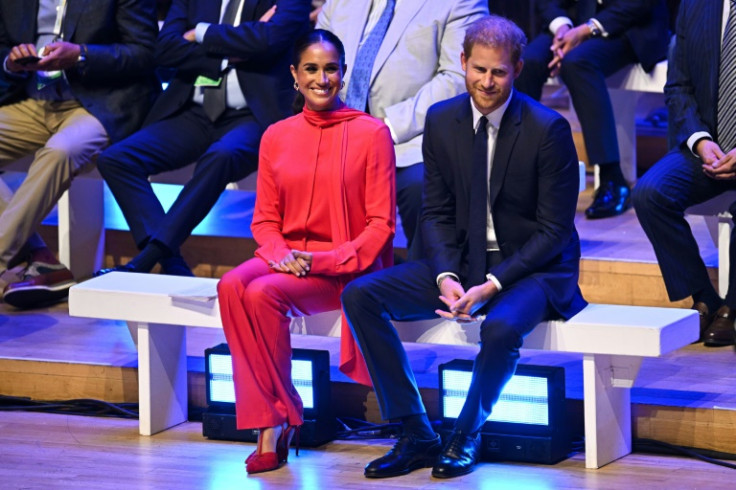 KEY POINTS
"Finding Freedom" co-author Omid Scobie announced his new book on the British royal family, "Endgame"
Phil Dampier slammed Prince Harry and Meghan Markle as "cowardly" for allegedly "using" Scobie
The royal commentator said he believes Scobie's new book could do damage to the royal family
Meghan Markle and Prince Harry have been accused by royal pundits of allegedly "using" a biographer of theirs, Omid Scobie, to dish out more damage to British the royal family.
The royal correspondent, who co-authored the 2020 biography on the Sussexes "Finding Freedom," is set to release a new book called "Endgame," which he said will examine not only the successes of the British royal family but also their failures and things they "should be ashamed of."
Following his announcement, two royal authors and commentators, Lady Colin Campbell and Phil Dampier, shared their thoughts on how the book may affect the royal family during a new interview with GB News host Dan Wootton, who referred to Scobie as the Sussexes' "mouthpiece" and "loyal spokesperson."
Dampier slammed Prince Harry and Markle as "cowardly," alleging that they are "using" Scobie to reveal more "dirt" about the royals after reports claimed in May that the couple will stop releasing or taking part in projects discussing the inner workings of the royal family.
"I think that the monarchy will still be going strong for decades after [Scobie] is long forgotten," Dampier claimed on Wootton's show. "[Harry and Meghan] claim they don't know him and have anything to do with him. And if you believe that, you believe anything. And they're really using him ... to dish some more dirt."
Campbell said she believes "there is nothing that [Scobie] or Harry and Meghan can come up with at this point that will intimidate the monarchy or do it real damage."
"Harry, Meghan and [Scobie] have damaged themselves far more than they will damage the monarchy," the British socialite claimed. "People understand that they are three losers who are batting on the same side, and there's nothing worthwhile for them to say, so they make up a whole load of nonsense. And if very occasionally they come very near to the truth, so much of what else they say is rubbish that people wouldn't be able to recognize which bit of it was [of] value. They're very eminently dismissible. That's my take on it."
However, Dampier disagreed with Campbell's view that Scobie's upcoming book would not be able to cause any damage to the royal family.
The royal expert, who previously covered the royal beat for The Sun, said, "I think [Scobie could cause damage] if he names, for example, the person who allegedly was the so-called racist or queried Archie's skin color. That's the sort of thing [King Charles] could do without at the moment."
A year after they stepped back from royal duties and moved to California, Prince Harry and Markle claimed in a 2021 interview with Oprah Winfrey that an unnamed member of the royal family had concerns about the skin color of their then-unborn son.
The allegations of racism that the couple's comments sparked online led to Buckingham Palace releasing a statement saying, "The issues raised, particularly that of race, are concerning. While some recollections may vary, they are taken very seriously and will be addressed by the family privately."
Last month, Scobie, editor-at-large at Harper's Bazaar and a royal contributor to ABC News and "Good Morning America," testified at the trial for Prince Harry's phone hacking lawsuit against newspaper publisher Mirror Group Newspapers.
While giving evidence at the High Court in London, Scobie denied being the Sussexes' "friend," "mouthpiece" and "cheerleader" and having a vested interest in helping Prince Harry in the case, the Daily Mail reported.
"No. Because what I am doing now is giving ammunition to tabloids to call me his friend," he said of Prince Harry. "I have never socialized with him. I am literally a member of the press doing my job. I am called friend, mouthpiece, cheerleader - when my approach is no different to any other royal correspondent having an area of focus."
Back in 2020, Prince Harry and Markle denied that they cooperated with Scobie and his co-author Carolyn Durand for their book "Finding Freedom," which focuses on the Sussexes' royal departure.
However, in the Author's Note, the writers claimed that they spoke with the Duke and Duchess of Sussex "when appropriate."
Lawyers for Markle later said the Sussexes never spoke or collaborated with Scobie and Durand on the biography but that the former actress spoke to a friend, who she knew was working with the authors, out of concern that her falling-out with her father, Thomas Markle, would be misrepresented, according to 2020 court documents obtained by E! News.
Scobie's "Endgame" will hit shelves in November.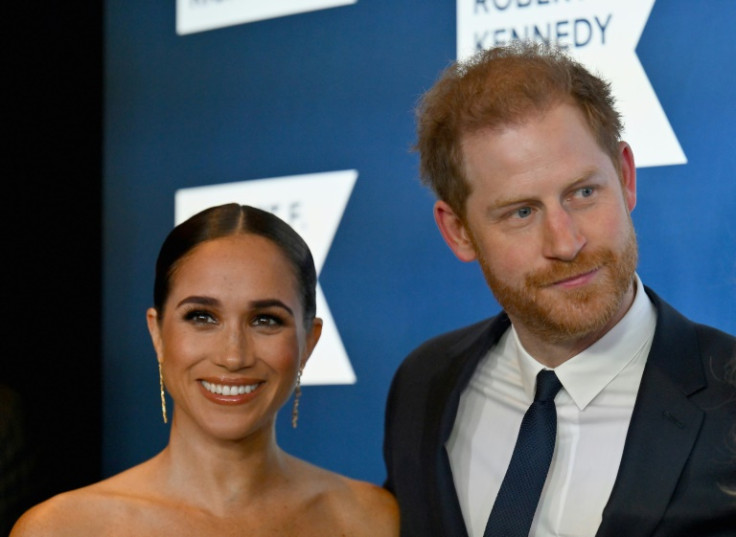 © Copyright IBTimes 2023. All rights reserved.