Meghan Markle, Prince Harry's Marriage Is 'Very Nearly Finished': Royal Biographer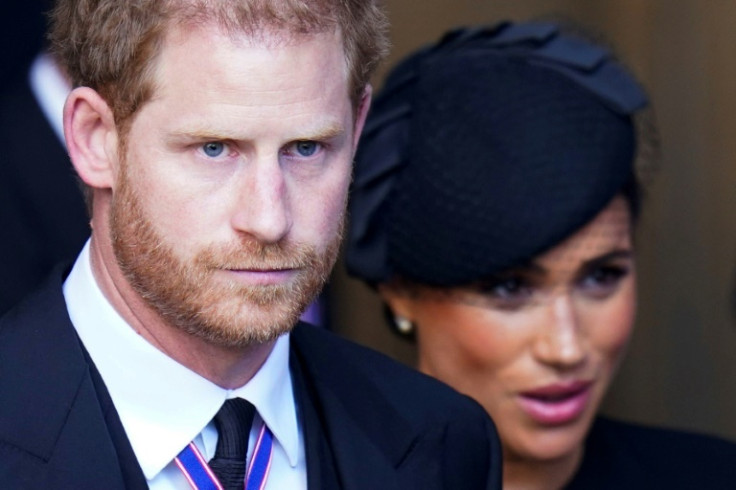 KEY POINTS
Angela Levin talked about Prince Harry and Meghan Markle's marriage on the "Paul Murray Live" podcast
Levin said Markle used to hold Prince Harry, but she was never with him when he promoted "Spare"
Levin noted that Markle did not even join Prince Harry during the King's coronation
Meghan Markle and Prince Harry will soon separate, according to a royal expert.
British journalist and royal biographer Angela Levin appeared on Sky News Australia's "Paul Murray Live" podcast. During the conversation, the host asked Levin about the rumors about the Duke and Duchess of Sussex's personal lives — that their marriage has been rocky.
"I think that the marriage is very nearly finished, and it will be," Levin told Paul Murray. "She will sort of walk away. She's not there when she's needed."
Levin noted that Markle's absence was noticeable, and it was interesting because the couple would usually hold each other's hands in public. She remembered Markle holding Prince Harry during their public outings to the point that "he couldn't move more than a few inches away from her." The royal scribe added that Markle was always hanging on to the Duke of Sussex. However, that has since changed.
"But now, she doesn't go where he goes. They've just sort of separated. She's doing something very positive. She's got a new PR person, she goes around in a good dress, she's got hoping to do a Tig again which is her online sort of suggestions of what you should buy and how you should live, and she's doing all those things," she continued.
"Whereas Harry is in the past, is in a very negative state, and he's attacking everybody, trying to get people to give him money, in court accusing them of saying all sorts of things, and it's very, very sad."
Levin recounted spending a lot of time with Prince Harry when they worked on his biography "Harry: A Biography of a Prince." According to her, at the time, "I really liked him, and now I've gone through a very sort of he's being awful stage."
"I feel very sorry for him because she wasn't there when he was trying to promote 'Spare' which was very difficult for him. She wasn't there for the coronation, and that was going to be extremely embarrassing [as] he walked down the aisle in Westminster Abbey. He was the only one without a partner, and it must feel very, very awkward and gauche. She doesn't want to go into anything negative with him," she added.
The Sussexes sparked split rumors when they didn't mark their fifth wedding anniversary last month. Kara Kennedy, a digital royal reporter for Express, also shared the same sentiment telling Dan Wootton that their marriage was doomed from the start and suggesting that "this is the inevitable beginning of the end."
"I think it was doomed from the start," the royal expert claimed on "Dan Wootton Tonight" of the couple's marriage. "Like [Daily Telegraph associate editor] Camilla [Tominey] wrote, nobody could see it lasting longer than three years."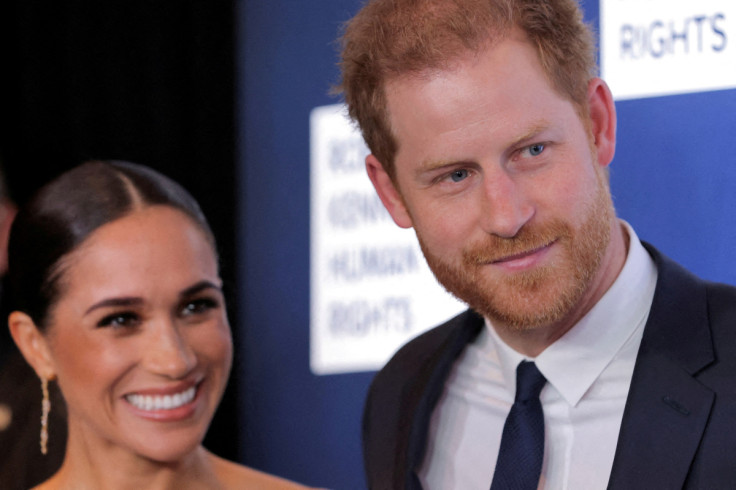 © Copyright IBTimes 2023. All rights reserved.