Prince Harry, Meghan Markle Pose With Poet Amanda Gorman In New Photo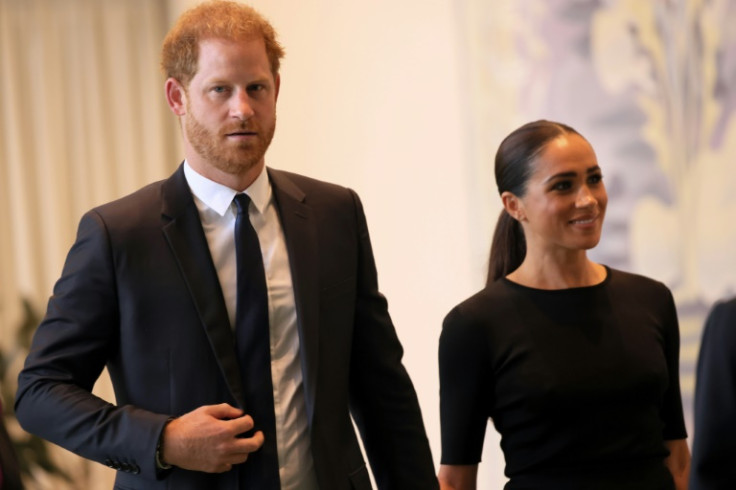 KEY POINTS
Amanda Gorman joined Meghan Markle, Candace Bushnell and Michaela Jae Rodriguez on Tuesday's episode of "Archetypes"
Gorman shared a photo she took with the Duke and Duchess of Sussex on Instagram Wednesday after appearing on the podcast
Gorman read an original poem during her appearance in Markle's Spotify podcast that talked about a woman finding a way
Prince Harry and Meghan Markle were all smiles in their photo with poet Amanda Gorman.
Gorman was happy to meet the Duke and Duchess of Sussex after she got invited to join Markle's podcast "Archetypes." On Wednesday, she shared a photo of her in a multi-colored dress as she posed between the royal couple on Instagram.
"Beyond thrilled to have had the honor of speaking with The Duchess on her podcast, 'Archetypes,' where I spoke on the power that women possess as changemakers. Thank you so much for having me!" she wrote in the caption.
In the snap, the three are all smiling while looking at the camera. Prince Harry donned a blue polo shirt, while Markle opted for a white top and a gray cardigan.
The "Hill We Climb" author appeared in the penultimate episode of Marle's podcast on Spotify. They were joined by Candace Bushnell and Michaela Jae Rodriguez as they talked about the "freedom and fulfillment" of living "outside of the labels we're given by society," Us Weekly reported.
During Gorman's guesting, she was asked to read aloud an original poem that she felt represented the theme of the episode.
"There is a movement brewing. We are the storm, the very form of change. The way forward isn't a road we take, but a road we make, forged forth, by a future that is female," Gorman said, Bustle reported.
"We will not fail, we will not sway, for where there's [a] will, there's woman. And where there's a woman, there is forever a way."
Markle spoke about how inspiring it was to listen to women who were sure about themselves and were unwavering and confident. After Gorman read her poem, the Duchess of Sussex concluded the episode by echoing some words from the poet.
"It's so good! And did you guys hear that: 'And where there is woman, there is forever a way.' Truer words have never been spoken," the "Suits" star said.
In the same episode, Markle spoke about a piece of art she received from a "dear friend." The plaque-like item had the words "Human kind. Be both." written across it.
Prince Harry's wife reflected on the types of wordplay that resonated from it and how it moved her.
"I specifically was thinking about something that I was told many years ago. You're not just a human being. You're a human, just being. Now, the woman who told me this was trying to remind me to just be easier on myself, sort of in the same vein of saying, 'Don't let perfect be the enemy of good.' Well, this is just another version of that same ilk of advice. You're human, just being."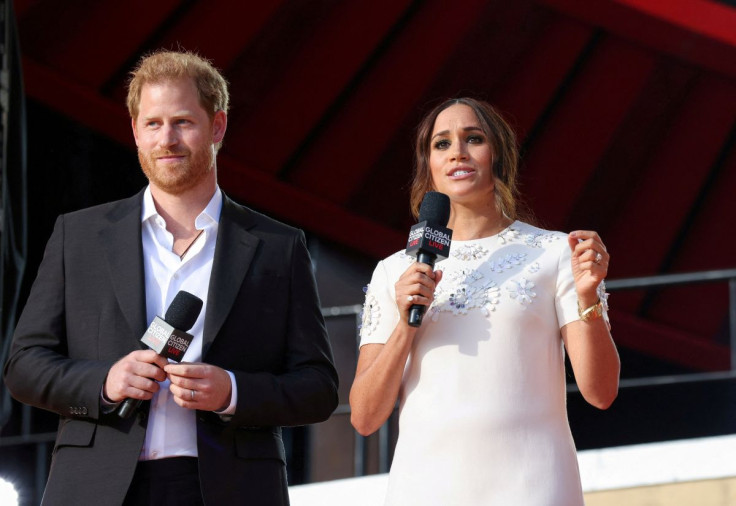 © Copyright IBTimes 2023. All rights reserved.
FOLLOW MORE IBT NEWS ON THE BELOW CHANNELS