Prince Harry, Meghan Markle Second Date Involved Drinking, Long Chat In London
Prince Harry and Meghan Markle hit it off immediately following their first meeting that's why they decided to hang out again.
Details about the Duke and Duchess of Sussex's second date have been revealed in royal author Katie Nicholl's book "Harry: Life, Loss, and Love." Nicholl said that Prince Harry took Markle to London's Soho House just weeks after their first date.
Prince Harry and Markle's common friend, Markus Anderson, who works at the exclusive venue, arrange a discreet table for the budding couple where they chatted for hours. The Duke and Duchess of Sussex were first photographed together in public outside the member's only club in February 2017.
But while they were inside, the couple managed to enjoy a private time with each other since cameras are not allowed inside the venue. Prince Harry and Markle also drank a bottle of chilled rose.
Over a year later, Prince Harry dropped down on his knee and asked Markle's hand in marriage. During their engagement interview with BBC, the couple shared details about how they met.
"We were introduced by a secret friend, who we will protect her privacy," Prince Harry said. "It was definitely a setup… It was a blind date," Markle added.
Markle went on to say that she didn't know much about Prince Harry before they were introduced to each other, and the same goes for the royal.
"I didn't know much about him and so the only thing I had asked her when she said she wanted to set us up was, I had one question, I said, 'Was he nice?'" Markle shared. "I'd never, never even heard about her until this friend said Meghan Markle," Prince Harry added.
Fast forward to a year later, Markle and Prince Harry are happily married and they are also waiting for the arrival of their first child. Markle is scheduled to give birth sometime at the end of the month or the beginning of May.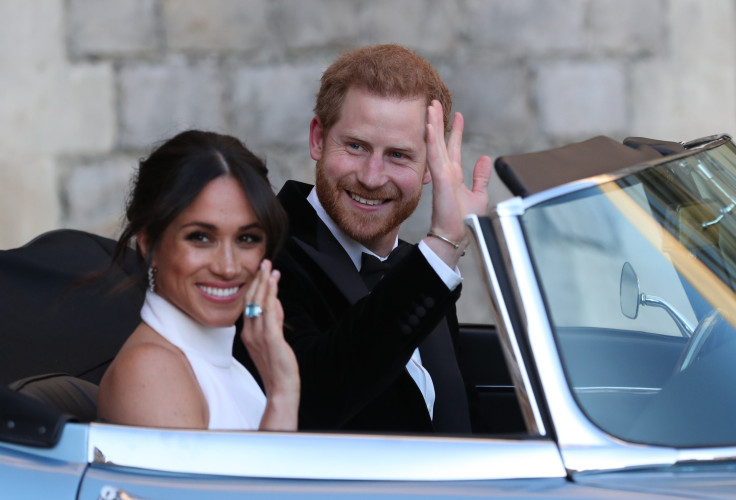 © Copyright IBTimes 2023. All rights reserved.