Prince Harry, Meghan Markle Share How Their Royal Romance Started On Instagram In 'Harry & Meghan'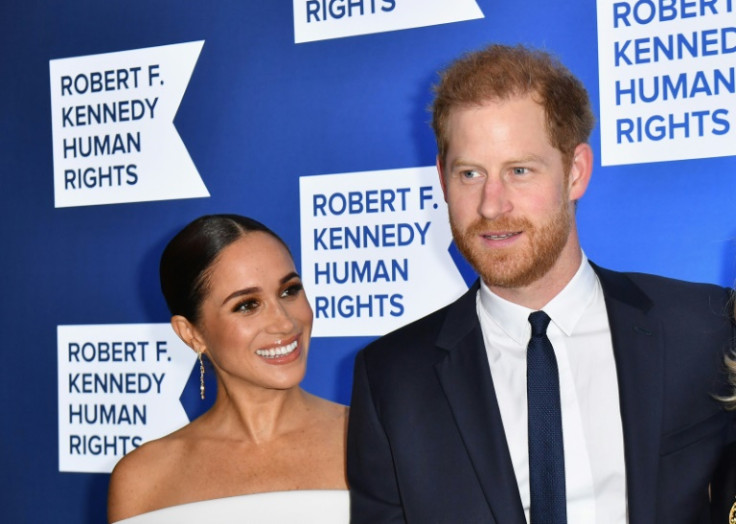 KEY POINTS
Prince Harry and Meghan Markle talked about how their royal romance started on "Harry & Meghan"
The Duke of Sussex said Markle got his attention when he saw her on a friend's Instagram with a Snapchat dog filter on
Markle said she intended to be single and have fun, but Prince Harry came along and changed everything
Prince Harry and Meghan Markle got candid about their royal romance in their Netflix docuseries.
The Duke and Duchess of Sussex shared more details about their romance in their Netflix docuseries. According to them, it started on Instagram.
"I was scrolling through my feed, and one of my friends and someone who was a friend had this video of the two of them, like a Snapchat," Prince Harry recalled, Page Six reported.
Prince Harry said he saw a snap of Markle with a dog filter. The image reportedly caught his attention.
"I was like, 'Who is THAT?'" Prince Harry said.
For her part, Markle also shared how a friend later told her about "Prince Haz" being interested in meeting her. However, the nickname didn't reportedly ring a bell for the "Suits" star.
"I said, 'Who's that?'" Markle shared.
She added, "I asked if I could see his feed. That, to me, was the best barometer. So I went through, and it was just like beautiful photography and all these environmental shots, and this time he was spending in Africa."
The couple exchanged phone numbers the very next day, and that was how their royal romance started. Markle noted that she had no plans to date at the time and wanted to "be free."
"[Markle] had planned a single girl summer, and she had a lot of plans of going around Europe," said Lucy Fraser, a friend of the Duchess of Sussex.
Markle also shared she "was really intent on being single and just having fun girl time." However, that was before she fell for her royal prince.
"I had a career, I had my life, I had my path, and then along came H. Talk about a plot twist," she added.
Twitter users have mixed opinions about Prince Harry and Markle's revelations about their royal romance. Some joked about hoping to find their "the one" on the same platform. Others jokingly considered Instagram the new dating app.
"Meghan met Prince Harry because he saw her on a friend's Instagram with the Snapchat dog filter on. If Instagram doesn't embrace being THEE dating app after this point. I don't know what to tell ya," Jasmyn tweeted.
"I will never get over the fact that Prince Harry saw a picture of Meghan Markle with the Snapchat dog filter on their mutual friend's Instagram Story, and that's what got him to ask the friend for Meghan's number," another shared with crying emojis.
"Cute story... Harry and Meghan met on Instagram after he saw a Snapchat of her using one of the animal lenses on a mutual friends account," a third person wrote.
The first three episodes of "Harry & Meghan" are now streaming on Netflix. Three more episodes will drop next week.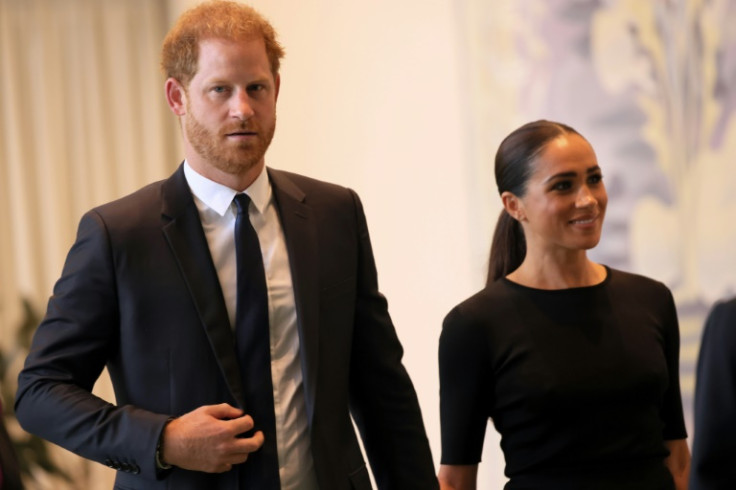 © Copyright IBTimes 2023. All rights reserved.