Prince Harry, Meghan Accused Of Acting Like 'Characters In Reality Show' In Docuseries Trailer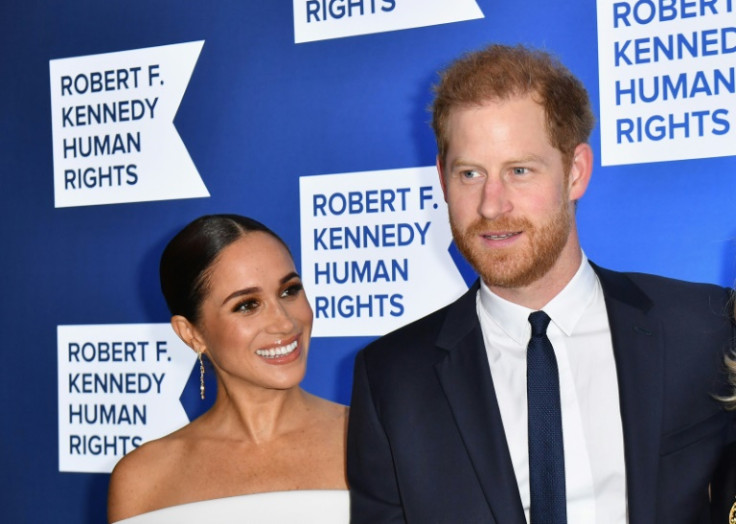 KEY POINTS
Some journalists questioned the footage of Harry and Meghan's private moments featured in their docuseries trailer
Andrew Bolt claimed the couple appeared to "play themselves like characters in a reality show"
He suggested that the Sussexes appeared to have had a professional photographer around to snap their private moments
The photos of Prince Harry and Meghan Markle's private moments that were included in the teasers for their highly anticipated Netflix docuseries have raised some eyebrows.
Over the past week, Netflix dropped two teasers for the six-part docuseries "Harry & Meghan," which featured intimate, never-before-seen photos from the couple's life together. Some snaps showed the Duke and Duchess of Sussex, dressed in black tie, kissing in their kitchen apparently after an event and Prince Harry playing the guitar as his wife smiles at him.
While commenting on the docuseries promo in an episode of Sky News Australia's "The Bolt Report," host Andrew Bolt questioned the footage and claimed that Prince Harry and Markle appeared to "play themselves like characters in a reality show."
"It is bizarre because this footage includes supposedly private and intimate moments where, good heavens, there's actually a professional photographer there to snap this private moment. And then they snuck a photographer into Buckingham Palace without [Queen Elizabeth II's] permission to photograph them going to meet her," Bolt claimed, showing a black-and-white photo of Prince Harry and Markle walking out of Buckingham Palace's garden entrance.
"It's all a very odd way of behaving and doesn't seem to me to be quite honest," he claimed.
Spiked magazine editor Tom Slater, who appeared on the show as a guest, agreed with the host.
"Honesty has never really been Harry and Meghan's strong suit if we're being frank about things," Slater claimed. "A lot of the claims about their story have turned out to be fairytales."
Slater cited as an example the Archbishop of Canterbury dismissing Markle's claim last year that she and Prince Harry married in secret in their "backyard" days before their May 2018 royal wedding.
He also mentioned Markle claiming that a South African actor told her that when she married Prince Harry, people "rejoiced in the streets the same we did when [Nelson] Mandela was freed from prison," but the person she was referring to had no knowledge of such an encounter.
"It's also worth remembering the fact that this started with a great quest for privacy. They left the royal family because they didn't want their privacy to be invaded, and [then they] had 100 interviews, a Spotify podcast series and now a Netflix documentary. It's turned into quite a curious quest for privacy," Slater told Bolt.
The trailers for Prince Harry and Markle's docuseries teased that the project will give a glimpse of the royal couple's intimate relationship and tumultuous years in the palace.
In the trailer released Monday, the Duke of Sussex seemingly claimed that the members of the British royal family regularly leak stories about each other, calling it "a dirty game."
"There's a hierarchy of the family," Prince Harry said, as the trailer showed footage of the royal family on the balcony of Buckingham Palace at Trooping the Colour in 2019. You know there's leaking, but there's also planting of stories. It's a dirty game."
Prince Harry also talked about the "pain and suffering of women marrying into this institution" while showing images of his late mother Princess Diana and his sister-in-law Kate Middleton, calling it "this feeding frenzy."
The first three episodes of "Harry & Meghan" will premiere on Netflix Thursday. The remaining three episodes will air on Dec. 15.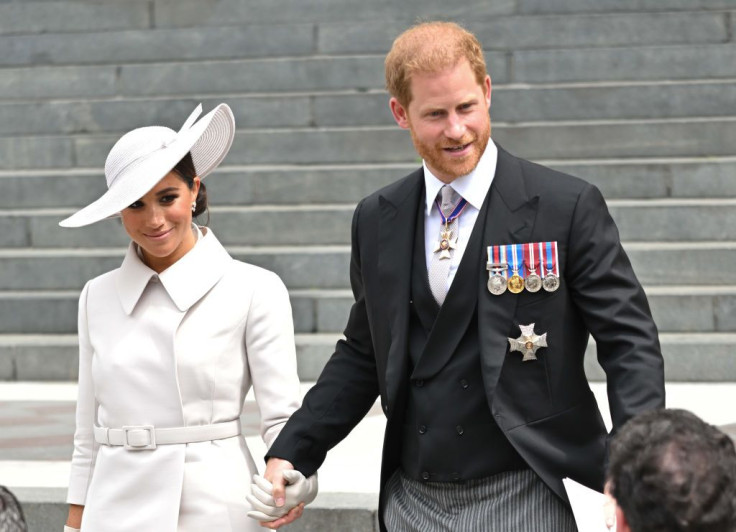 © Copyright IBTimes 2023. All rights reserved.