Prince Harry, Meghan Markle Will Raise Their Baby In This Unique Way
Prince Harry and Meghan Markle will reportedly raise their baby in a unique way.
A source told Vanity Fair that Markle informed her friends during her baby shower in New York that she and her husband may raise their child with a fluid approach to gender. The Duchess of Sussex added that she and the Duke of Sussex won't impose gender stereotypes on their firstborn.
It is unclear what Markle meant by raising her child with a fluid approach to gender, but Erica Tempesta, a journalist for Daily Mail, said that it could mean Markle and Prince Harry may avoid dressing their child in certain colors that are associated with certain genders.
The royal couple may encourage their child to play with both dolls and trucks regardless if it's a boy or a girl. The journalist also said that it is possible Markle's modern approach to parenting may be a testament to her upbringing in the United States.
Hollywood star Kate Hudson recently made headlines when she told AOL that she is planning to take a genderless approach to raise her daughter, Rani.
Meanwhile, this is not the first time that Markle and Prince Harry's approach to raising their firstborn was teased. Last year, Piers Morgan sarcastically claimed that the royal couple's firstborn will be gender-fluid. At that time, the "Good Morning Britain" host said that he thinks the baby will be born on April 1.
"The Duchess of Sussex has her baby on April 1 and in a sharp break from royal tradition declares her new arrival is 'gender-fluid' and will be known as both Oprah and Oliver," he wrote for the Daily Mail.
Morgan is also convinced that Markle won't be referred to by her child as mom, mum, or mother. Instead, she and Prince Harry will be known as co-parents. And while taking care of their baby, Markle would require Prince Harry to always use a papoose.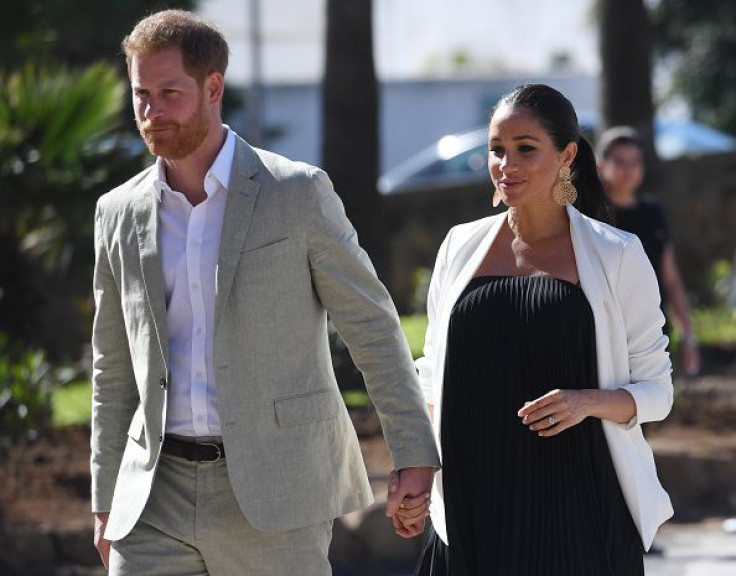 © Copyright IBTimes 2023. All rights reserved.