Prince Harry, Meghan Markle's Baby Could Share This Trait With Queen Elizabeth
Prince Harry and Meghan Markle's baby could share a unique trait with Queen Elizabeth II.
According to Horoscope.com, Markle's due date suggests that she will welcome her firstborn between April and May. If what she told royal fans in Birkenhead is accurate, the Duchess of Sussex's baby will be a Taurean.
One of the most common traits of Taureans is that they are hardworking individuals. Her Majesty is a Taurean as well and it is very evident how dedicated she is to her work as the head of the Commonwealth and the royal family.
Taureans are also known for their trustworthiness, honesty, and unwavering loyalty. They will also not stop at anything until they get the job done.
Author Dermot Morrah previously detailed the sovereign's attitude when it comes to getting things done.
"She is a hard worker. She hates to leave any task unfinished or to abandon any problem until she has mastered it… She is always ready to take great trouble over small things, especially when she suspects that things which are small to her may be of great importance to humbler people," he said.
Meanwhile, Markle and Prince Harry's baby is not the only one who may be considered a dedicated worker when he or she gets older. The "Suits" alum has also been working hard ever since she joined the royal family.
In fact, even though Markle is nearing her due date, she still has not stopped working. She recently attended Prince Charles' 50th anniversary as the Prince of Wales. She was also on hand during some of her and Prince Harry's most recent royal engagements.
Her Majesty was reportedly so impressed with Markle's work ethic and her busy schedule throughout her pregnancy that's why she would give her a handwritten note to praise her for everything that she has been doing.
"There may well be a letter waiting for the Duke and Duchess of Sussex when they return. She respects hard work and loyalty above everything," a source told Vanity Fair.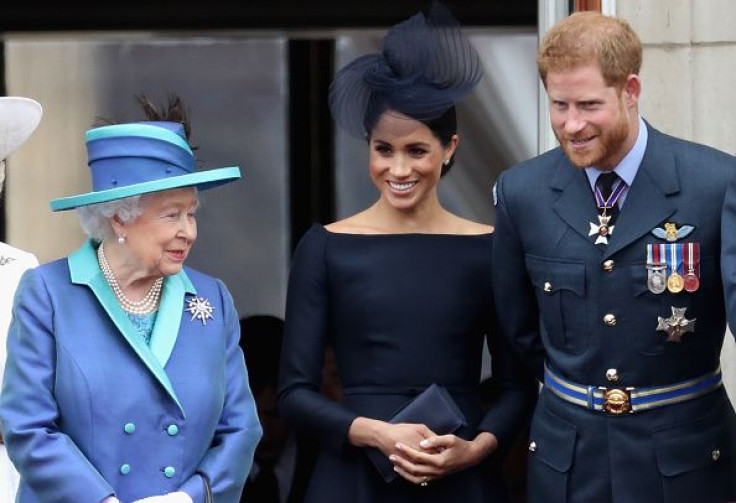 © Copyright IBTimes 2022. All rights reserved.
FOLLOW MORE IBT NEWS ON THE BELOW CHANNELS