Prince Harry, Meghan Markle's Biographer Speaks About His Relationship With The Sussexes
KEY POINTS
Omid Scobie said he is unsure of his relationship with Prince Harry and Meghan Markle following the release of his book on them
The "Finding Freedom" author believes "there will always be that distance between the Sussexes and the press"
Scobie said people close to Markle spoke with him after seeing the way she was being presented in the media
"Finding Freedom" co-author Omid Scobie is opening up about his relationship with Prince Harry and Meghan Markle following the release of the paperback version of his and Carolyn Durand's unauthorized biography on the Sussexes.
In an interview with Tatler, Scobie spoke about his experience reporting on the Duke and Duchess of Sussex, as well as the impact of the bestselling book on his relationship with the couple.
He revealed that he was one of only three journalists invited to Markle's last solo appearance as a working royal before she flew out of the U.K. to live in California with Prince Harry and their son. Scobie recalled sharing "a big farewell hug" with the duchess in Buckingham Palace during the emotional engagement and Markle telling him, "It didn't have to be this way."
When asked how he scored the invitation, Scobie suggested that his work with Us Weekly and Harper's Bazaar and his "careful" reporting may have played a role.
"I think she wanted to share that last moment because it is a moment in history. But also to do it in an environment she felt safe in," he told the magazine.
Scobie also addressed the speculations about the Sussexes' involvement in "Finding Freedom," which featured direct quotes from the duchess despite Prince Harry and Markle's legal team stating that there was no collaboration between the couple and the authors. According to the royal correspondent, they spoke with people close to Markle and personally knew her, though it took months before they got responses from some of them.
"One of the things we're very lucky with is that the friends around Meghan, from past and present, have been really concerned to see her struggles throughout this, and also the way the person they know is being presented in the press. I think [it was useful] for them to be able to share some insight into how she was feeling," he explained.
Scobie continued, "People who said no at the beginning, as they saw things getting worse, suddenly replied to an email we'd sent six or seven months to a year earlier – people who'd just grown increasingly frustrated with the stuff they'd seen and how far [different] that is to what really goes on."
However, the author said he is unsure of his relationship with Prince Harry and Markle following the release of "Finding Freedom," which chronicles their departure from royal life and features a new epilogue about their new life in California.
"[I don't] even know if the Sussexes like me, to be honest. Press is press, and there will always be that distance between the Sussexes and the press – I think the relationship with the tabloids is completely dead and I don't see that ever working," Scobie said.
He also told the magazine he believes that there was a missed opportunity on the royal family's part to appeal to a whole new demographic when Prince Harry and Markle left and that senior courtiers made a mistake in their alleged constant stalling of the Sussexes' plans.
Discussing his and Durand's book, Scobie said he hopes "it's a catalyst to some sort of change and that we can stop talking about the bloody dress fitting that didn't leave Kate in tears. These things get beaten to death. Can they expect total privacy? No, and they shouldn't. If they want that, they can do something else."
Scobie and Durand's "Finding Freedom" is out now with a new epilogue.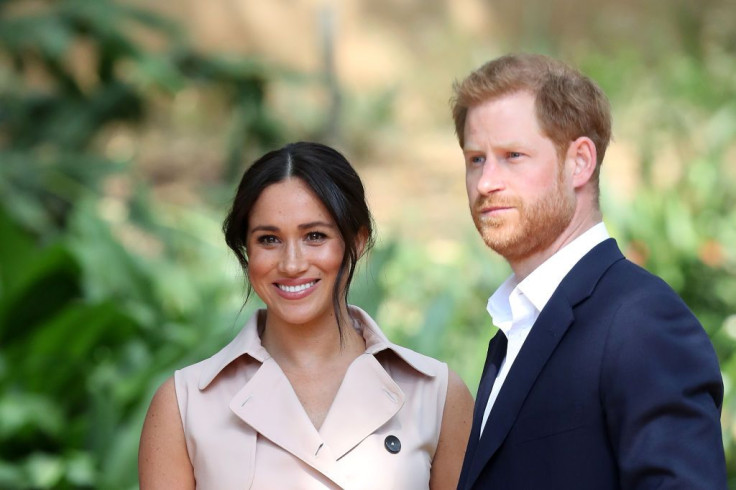 © Copyright IBTimes 2022. All rights reserved.
FOLLOW MORE IBT NEWS ON THE BELOW CHANNELS