Prince Harry, Meghan Markle's Bodyguard Once Allegedly Choked His Wife Unconscious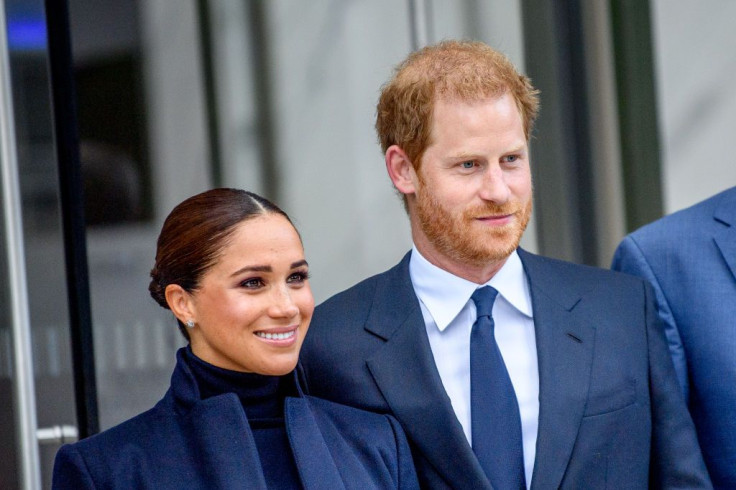 KEY POINTS
A bodyguard pictured with Prince Harry and Meghan Markle is said to be an ex-cop who was convicted of domestic violence, reports claim
The bodyguard was allegedly convicted of strangling his wife, who later died by suicide
The Duke and Duchess of Sussex reportedly were not aware of the conviction
A bodyguard photographed with Prince Harry and Meghan Markle is said to be a former police officer who has been convicted of domestic violence, reports have claimed.
Earlier this month, the Duke and Duchess of Sussex were pictured being driven by Pere Daobry, 51, in a Range Rover on Sept. 5 as they left the couple's U.K. home Frogmore cottage on their way to London's Euston station, the Daily Mail reported.
Daobry was reportedly photographed in Prince Harry and Markle's car alongside their long-standing protection officer, according to The Telegraph.
Daobry reportedly worked for the Metropolitan Police for 12 years before he was convicted at England's Colchester Magistrates Court in September 2016 of attacking his ex-police sergeant wife, Sarah Jay, according to Daily Mail.
In 2015, Daobry allegedly choked his then-wife until she fell unconscious, leaving her just "seconds away from death," after Jay told him that she no longer loved him.
Despite allegedly being convicted of assault, Daobry, whom was described as a "6-foot-7 bodybuilder," reportedly avoided jail time because he called emergency services and confessed to his crime.
The Duke and Duchess were not aware of the conviction of Daobry, who is now believed to be working for a private security firm, The Telegraph reported.
International Business Times could not independently verify the information.
Following Daobry's conviction, Jay slammed the decision in a traumatic interview, saying that Daobry deserved to be behind bars and describing him as a "lunatic."
"For any man to do this is terrible - for a policeman to do what he did is outrageous. He nearly killed me. All he got is a slap on the wrists. What deterrent is that for other men?" Jay said.
"When I met him, I was a strong, confident, capable woman. I could never have [imagined] being a victim of domestic violence. I was terrified, isolated, and had no one to turn to," she continued. "I was only seconds away from death - that terrifies me."
Jay reportedly died by suicide three years after Daobry's sentencing.
The reports of Daobry's conviction could raise eyebrows as the 41-year-old duchess is known for being a women's rights activist and for campaigning against gender-based violence.
Prince Harry and Markle have campaigned to raise awareness on domestic violence through their Archewell Foundation, which last year donated to the domestic violence charity Genesis Women's Shelter and Support after it had been affected by storms.
"Pere Daobry is a violent convicted domestic abuser who should be in jail, not be bodyguarding Harry and Meghan," David Challen, a domestic abuse campaigner, told the Daily Mail.
He added that Daobry's reported new role as a protection officer to the Sussexes is "an insult" to Jay's memory after she "lost her battle with PTSD (post-traumatic stress disorder) and depression to suicide."
"The security team who hired Daobry should be aware of his history and that entrusting him is in stark contrast to women's rights and domestic abuse issues the Sussexes courageously campaign on," Challen claimed. "I sincerely hope that the Sussexes are made aware and that for Sarah's family this man is removed from his role immediately."
Prince Harry and Markle's representative has not publicly addressed the matter. It is unclear if the couple was paying Daobry for his services.
Prince Harry has an ongoing legal battle with the U.K. government over the removal of his taxpayer-funded police protection following his and Markle's departure from the royal family in 2020. The Duke of Sussex wants to be able to pay for a team of officers when he visits his home country.
If you have thoughts of suicide, confidential help is available for free at the National Suicide Prevention Lifeline. Call 1-800-273-8255. The line is available 24 hours, every day.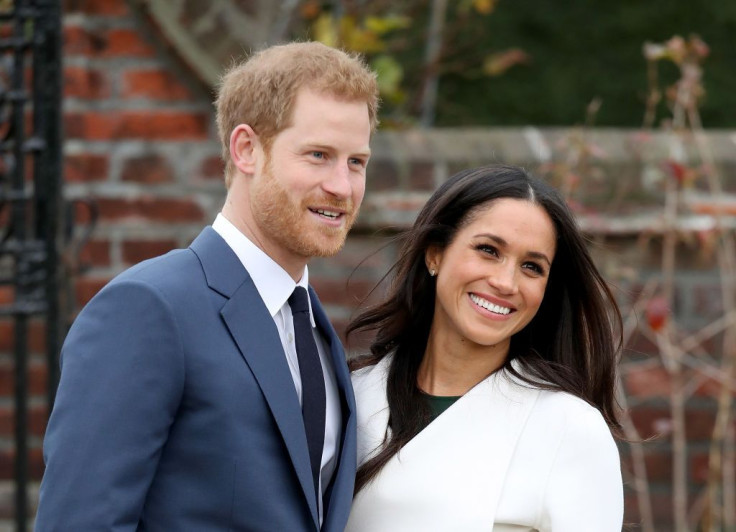 © Copyright IBTimes 2023. All rights reserved.