Prince Harry, Meghan Markle's Children Will Look Like This, Claims Genetic Scientist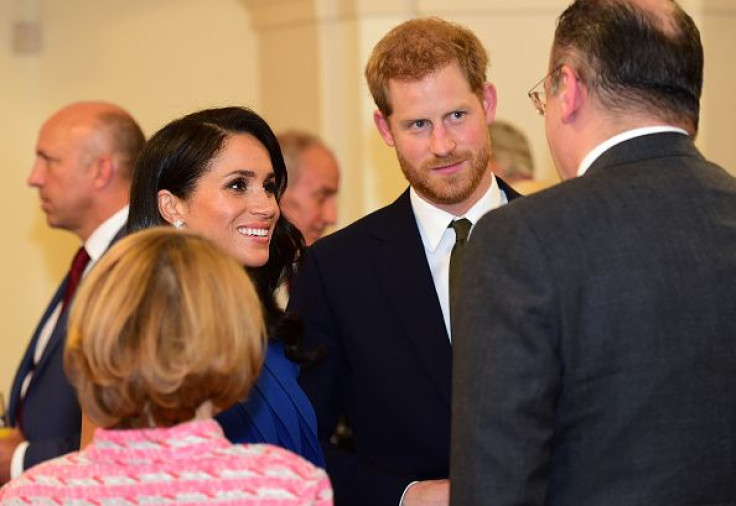 Prince Harry and Meghan Markle haven't announced her first pregnancy yet, but a genetic scientist already has an idea of how their kids could look like.
Evgeniy Lilin, a genetic scientist from Russia, told Fabiosa that the royal couple's future children will most likely inherit Markle's skin tone and Prince Harry's red hair.
"The gene of dark skin dominates over the white skin gene. That is, it has a higher likelihood of being passed down. On the other hand, Prince Harry has fiery red hair, which is also a rare and powerful gene, which is also expected to be passed down. Most likely, the baby will have red hair, dark skin, and dark eyes. It may have the appearance of an African type," the expert said.
Anna Roberts, a journalist for The Sun, said that if Markle has one or two genes of brown eyes, it is likely for her children to have light-colored eyes. The publication also released three mock-ups of what Prince Harry and Markle's future kids could look like.
If they will have a young girl, the adorable kid's hair will be similar to her dad. Her skin tone is also more similar to Prince Harry, but the color of her eyes is similar to Markle. And if the couple will have a boy, the kid will have dark curly hair that may be inherited from grandmother Doria Ragland. The kid's skin color is also darker and more similar to his mom.
The third mock-up photo is the most adorable one. The young girl's hair is a combination of the Duke and Duchess of Sussex's hair color. And the face also resembles both Prince Harry and Markle.
Meanwhile, Lilin is not the first person to predict how Prince Harry and Markle's future kids will look like. In May, Joe Mullin, an American forensic artist, studied the couple's photos and created images of their future kids based on the snaps.
In the make-believe photos (via The Sun), Markle and Prince Harry's daughter inherited her mom's dark locks and deep brown eyes. But her lips are more like Prince Harry's. And the couple's son has inherited the Windsor ears, and his hair is a darker shade of ginger quite similar to Prince Harry.
© Copyright IBTimes 2023. All rights reserved.