Prince Harry, Meghan Markle's Emotional Documentary Praised But Efforts Remain In Vain
Meghan Markle's emotional documentary was praised but their efforts were still in vain.
The Duke and Duchess of Sussex became emotional on their ITV documentary when they shared their struggles as royals and first-time parents. According to Ronn Torossian, crisis expert and CEO of 5WPR, Prince Harry and Markle did a wonderful job in their interview.
"This documentary does a wonderful job of showing the public that while Meghan and Harry are public figures, they are people too," Torossian said.
"Between Harry opening up about how he is still affected by his mother's death every day and Meghan discussing the challenges of being a new mother in the spotlight, the video softened their images and made them more appealing to the everyday person."
However, Torossian added that it's a different story to think Prince Harry and Markle's emotional interview will help change how they are portrayed in the press. If the couple was trying to win the media particularly the British tabloids, their efforts would remain in vain because the coverage about them has not changed.
"American media and social media have had a sympathetic reaction, but the British tabloids have not really softened their coverage, and have never really warmed up to Meghan as a member of the royal family. Only time will tell if this documentary has the intended effect, and brings both Meghan and Harry out back up to the standing of proper royals," he added.
Prince Harry and Markle visited South Africa last month. Before their official royal tour ended, many were convinced that their trip was a huge success. The royal couple has faced negative headlines all year long and experts believed they had finally redeemed their reputation.
Unfortunately, their glory only lasted for a few days because they lost it when they declared an all out war against the press. Prince Harry and Markle announced that they sued Daily Mail on Sunday for publishing Markle's personal letters to her father before the South Africa tour ended. Days after the said announcement, Prince Harry also sued The Sun and The Mirror for an alleged phone hacking.
Dan Wootton said that Prince Harry's war on the press was "unhinged." He also described Markle's husband "Prince Harming" and called out the Queen to release a statement before her grandson does more lasting damage to the monarchy.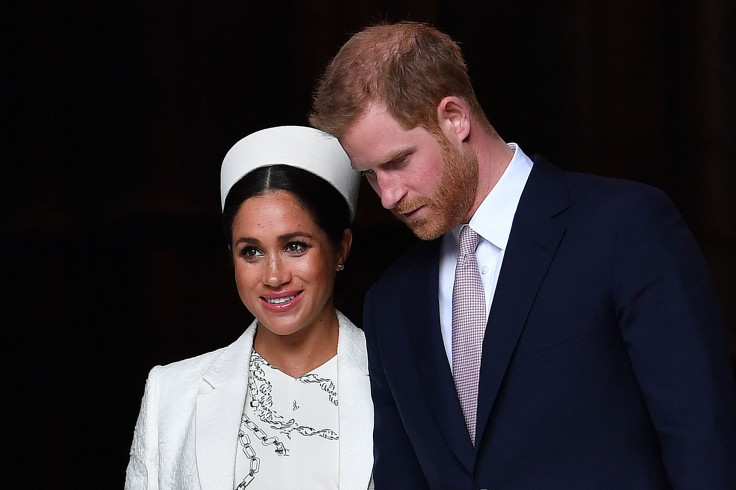 © Copyright IBTimes 2022. All rights reserved.
FOLLOW MORE IBT NEWS ON THE BELOW CHANNELS