Prince Harry, Meghan May Be King, Queen In Canada For This Reason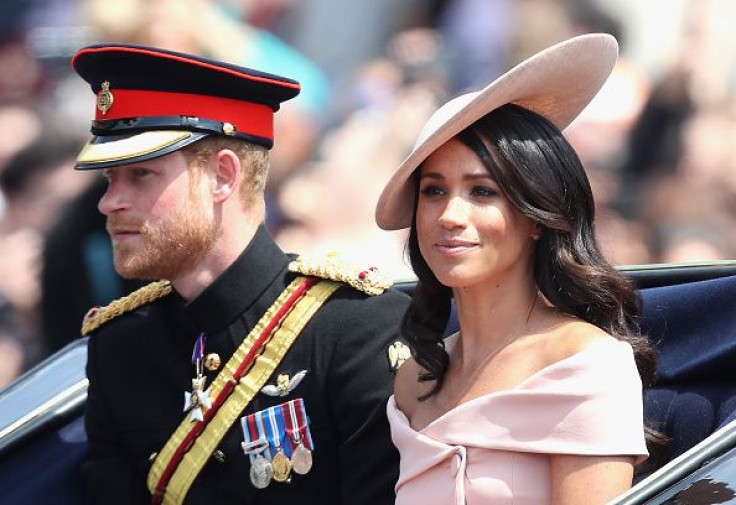 Prince Harry and Meghan Markle may immediately be named king and queen of Canada because of a loophole in the Canadian law.
Newspapers in the country reported that there is no rule in Canada that states the monarch must be a descendant of Queen Victoria. It is also not required by the Canadian law that its king and queen be the same person as the rulers of the United Kingdom.
Philippe Lagasse, a professor at Carleton University, stated (via Express), "According to the federal government's interpretation of royal succession in Canada, we could arguably make Harry the King of Canada with a simple parliamentary statute."
His statement encouraged Canadian newspapers to call for the nation to establish its own monarchy and oust Queen Elizabeth II so that Prince Harry could take her place in the next month.
However, any desire to remove the Queen from her post cannot be done very easily or quickly. The decision requires the unanimous consent of the Senate, the House of Commons, and the legislature of all provinces.
Meanwhile, there are also talks surrounding the Queen and Prince Charles' fate as the future king and head of the monarch. Richard Fitzwilliams, a royal expert, told Express that it is highly unlikely for the Queen to give up her throne while she is still alive.
"It is important to emphasize the Queen will never abdicate. Gradually we would expect the Queen to scale down her duties but never to abdicate as she believes in total dedication to duty and in the oath she took to serve her whole life when she was 21. Nor has the example of her uncle been forgotten," he said.
"Her uncle abdicated and this still haunts the royal family. Any parallels with other monarchies are simply not relevant," he added.
Another royal insider supported Fitzwilliams' statement and said that the Queen is very loyal to her country so she will only step down in case she gets sick and is unable to fulfill her duties.
© Copyright IBTimes 2023. All rights reserved.