Prince Harry Received This Hilarious, Naughty Christmas Present From Mom Princess Diana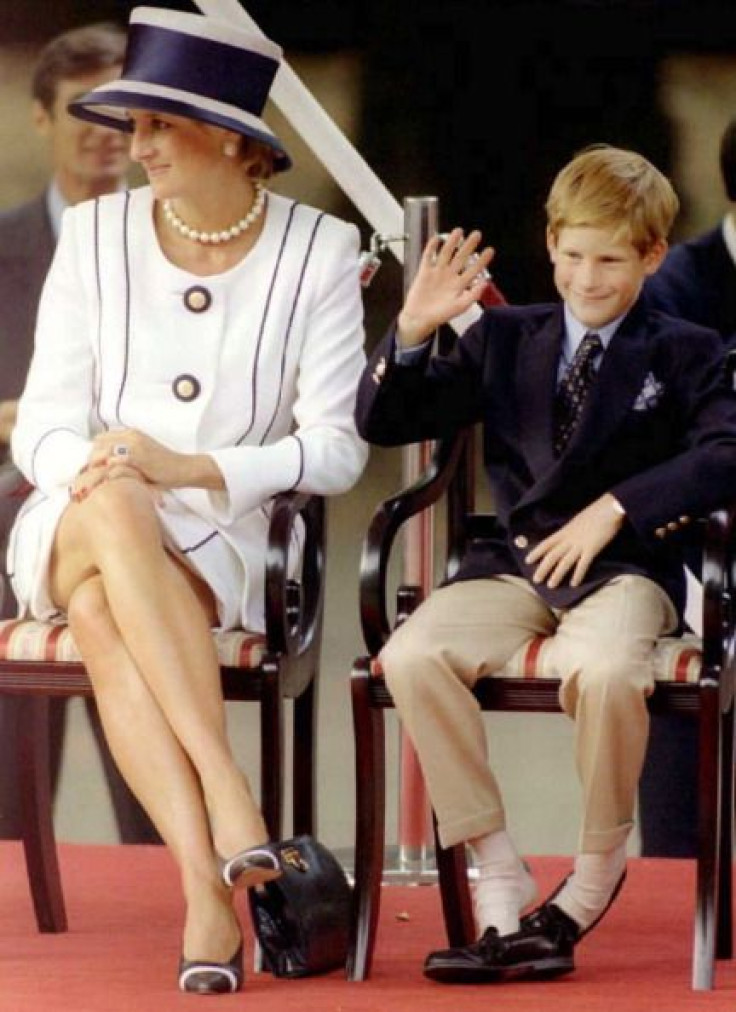 Princess Diana loved giving her sons Prince William and Prince Harry funny presents.
According to the late Princess of Wales' butler, Paul Burrell, she's very inventive when it comes to finding gifts. In fact, Princess Diana would really spend time looking for naughty and outrageous gifts. One time, she placed this shocking and hilarious item on Prince Harry's Christmas stocking.
"She'd spend hours looking for jokey things for their stockings. One year, Harry got fake dog poo," Burrell told Daily Mirror (via Express).
Princess Diana also gave Prince William the naughtiest present a mom could give to her son when he turned 13 years old. Princess Diana reportedly presented the Duke of Cambridge a birthday cake that resembled a pair of breasts.
"I came into work that morning and went down to the refrigerator, opened the door and I was just confronted with the biggest pair of boobs I've ever seen in my life. The Princess had ordered a boobs cake for William's 13th birthday. I wish I'd taken a photograph of it! I didn't know anything about it, I just thought, 'Oh my gosh.' I asked the butler, 'What on earth is this?' and he said the Princess had ordered it for William's birthday," Darren McGrady told Hello!
"The Princess loved embarrassing people in the nicest way, in a fun way, whether it was telling a dirty, risqué joke – which usually got me. William just went bright-red," he added.
In related news, according to Andrew Morton's biography "Diana: Her True Story," Prince Harry's birth triggered Prince Charles and Princess Diana's rocky marriage. The Prince of Wales was reportedly not happy of having another boy after Prince William, which reportedly hurt the People's Princess.
Prince Charles even complained to Princess Diana's mom telling her that he was "so disappointed - we thought it would be a girl." The heir explained that it was a joke, but it seriously affected Princess Diana.
"Something inside me closed off," she said. Shortly after that, Princess Diana and Prince Charles' marriage broke down.
Prince William and Prince Harry were broken-hearted following their mom's tragic accident. They blamed the paparazzi for chasing Princess Diana's car and not helping her following the car crash when she was still alive in the backseat. However, Princess Diana's former bodyguard Ken Wharfe believed that the media shouldn't be blamed.
© Copyright IBTimes 2023. All rights reserved.