Prince Harry Reveals The Most Important Thing Princess Diana Did For Him
Prince Harry revealed the most important thing his mom Princess Diana did for him.
Prince Harry and Prince William were very close to their mother when she was still alive. The three royals were often seen on different engagements together. They also enjoy vacations and holidays together.
The royal princes were broken hearted following the death of their mom. Even if Prince Harry was still too young when he lost Princess Diana, he already knew the most significant thing she did for him.
"He told me that the most important thing she ever did for him was 'keep me safe,'" Angela Levin wrote in her 2019 biography "Harry: Conversations with the Prince."
"Without his mother, who died when he was twelve years old, Harry has had a really tough time. Her death changed Harry from being an adorable mischievous boy who was beginning to comprehend what it meant to be third in line to the throne and forever one large step behind his big brother, into a wilful impulsive pre-teen who, as he grew, behaved badly, rarely handed in his schoolwork on time, drank and smoked too much, and connected with too many unsuitable girls."
Levin added that following Princess Diana's death, Prince Harry was on a "mission to self-destruct." A catastrophe was waiting to happen for the prince. But Princess Diana was also Prince Harry's saving grace. Prince William's younger brother's ongoing longing to please their mom and remain a good boy in her eyes have convinced him to come back from his personal abyss.
However, Prince Harry is still affected by his mother's death. In fact, he wanted to protect his wife Meghan Markle from the press because he blamed the paparazzi for her death. They were chasing her before the car crash happened.
Both Prince Harry and Prince William also confessed earlier that they regretted their last phone call with Princess Diana. They were in Balmoral at the time and were playing with their cousins, so they were eager to end the phone call not knowing that it would be the last time that they would hear their mother's voice.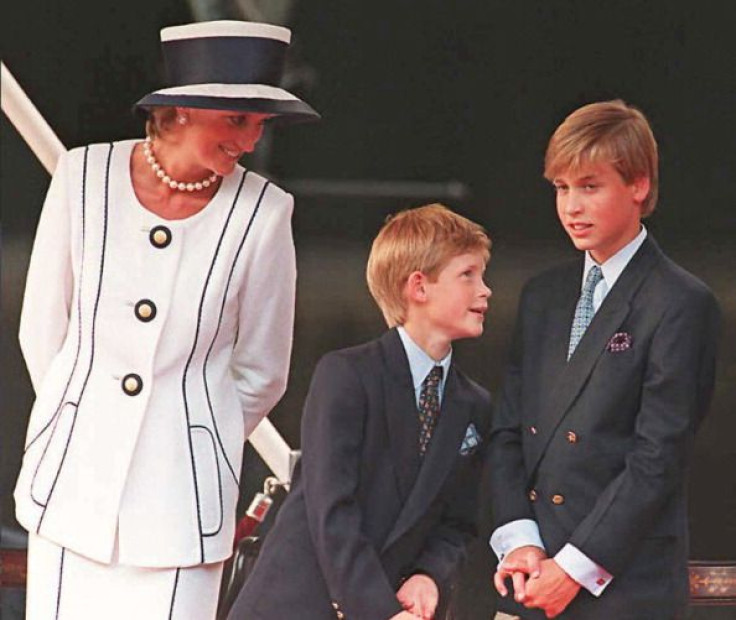 © Copyright IBTimes 2023. All rights reserved.