Prince Harry Still 'Besotted' With Meghan Markle Amid Rumors They'll Divorce Soon
Prince Harry and Meghan Markle have been married for over a year, and contrary to rumors that they will soon be divorcing, the royal couple is actually still very much in love with each other.
This week, they arrived in South Africa for their first overseas tour as a family and a body language expert analyzed the Duke and Duchess of Sussex's interaction with each other. While speaking with The Sun, Judi James said that it was evident that Prince Harry is still besotted with Markle.
At one point during their outing, Prince Harry was spotted fixing his wife's hair, and he also pulled her close while talking to school children.
"It's pretty safe to evaluate, from their loving and affectionate body language, that the couple is still effectively on their honeymoon. If anything, their touches, and romantic, caring rituals, have become stronger - rather than showing any signs of cooling off," James said.
And while posing for a group photo, Prince Harry fixed Markle's hair, which was an obvious indication of how much he loves and cares for his wife. James said that the gesture was such a strong tie-sign ritual and it was also the new dad's way of telling his wife that he's there for her.
"It's a reminder that he is around, but - with Meghan's confident and sociable approach in full swing - it's showing the love without any trace of a suggestion that he might think she's in need of support or encouragement," James said.
And just like their previous outings, Prince Harry and Markle held hands with each other throughout their first royal engagement in South Africa. This suggests that nothing has changed since they first started dating.
James' observation and analysis also debunked the rumors that Prince Harry and Markle's marriage is on the rocks. In the past, one expert gave the royal couple three to 10 years before they officially call it quits.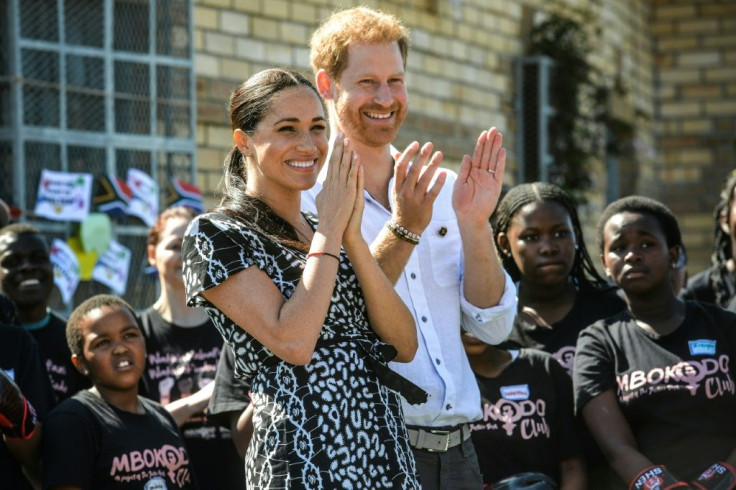 © Copyright IBTimes 2023. All rights reserved.