Prince Harry Thinks Princess Diana, Meghan Markle Would've Been 'Best Friends'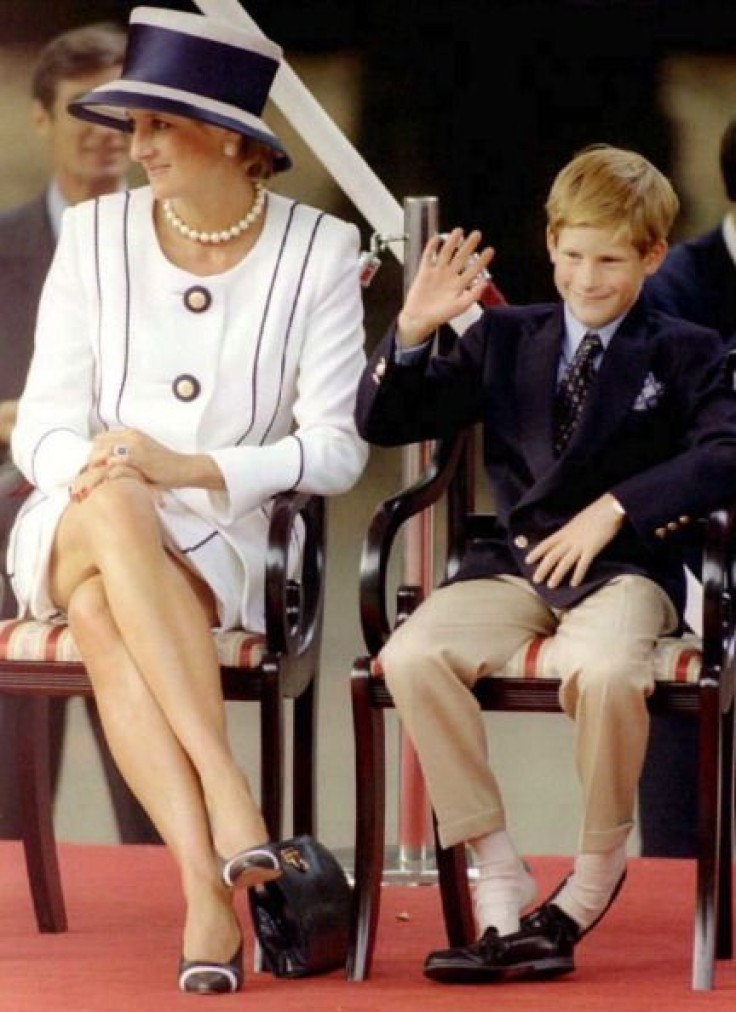 Prince Harry and Meghan Markle recently sat down for their first official interview since announcing their engagement on Monday, Nov. 27.
While speaking with People, the prince was asked what he thinks his late mom, Princess Diana, would've said about his fiancée, Markle. "They'd be as thick as thieves, without question. I think she would be over the moon, jumping up and down, so excited for me. But I think she would have been best friends with Meghan," she said.
Unfortunately, Prince Harry could no longer introduce Markle to his mom since Princess Diana passed away when he was still very young. But even though she could not be with them at their wedding, Prince Harry made sure to include her in any way possible.
The prince personally designed the engagement ring he gave to Markle earlier this month, and it featured two diamonds from Princess Diana's collection. A third diamond, which is in the center of the ring, was from Botswana. "The little diamonds on either side are from my mother's jewelry collection to make sure that she's with us on this crazy journey together," he told BBC.
Markle seconded Prince Harry's statement about keeping Princess Diana close to them even though not physically. "Not being able to meet his mom, it's so important to me to know that she's a part of this with us," she said.
Prince William's wife, Kate Middleton, never had the chance to meet Princess Diana either. But other than owning the princess' 18-carat sapphire diamond ring, Middleton and Princess Diana also share very similar styles in clothing. The two have dressed alike in multiple occasions and this has given Middleton a direct connection to her husband's mom.
Princess Diana passed away on Aug. 31, 1997 following a horrific car crash in Paris. She was 36. Her boyfriend, Dodi Fayed, and driver, Henri Paul, also passed away due to the same accident. Princess Diana's bodyguard, Trevor Rees-Jones, survived, according to Telegraph.
© Copyright IBTimes 2023. All rights reserved.