Prince Harry 'Tried To Warn' Meghan Markle Of This Downside To Royalty
The media has had a field day with Meghan Markle and Prince Harry, but there was no way the couple could imagine just how intense the attention would become. Even Prince Harry, who experienced the attention since birth, couldn't fathom the fandom that would ensue and how hard it would be for their relationship.
In an interview following their Nov. 2017 engagement, Express reports that BBC journalist Mishal Husain asked the soon to be Duchess of Sussex whether she was aware of what it meant getting involved with someone from the Royal Family.
"I think I can very safely say as naive as it sounds now, having gone through this learning curve in the past year and a half, I did not have any understanding of what it would be like," Meghan answered.
"I don't think either of us did," Harry agreed. "I had tried to warn you as much as possible.
"But I think both of us were totally surprised by the reaction after the first five, six months of privacy," he continued. "I think you can have as many conversations as you want, trying to prepare as much as possible but we were totally unprepared for what happened after that."
READ: Meghan Markle And Prince Harry Ditch Royal Advisors For This Heartbreaking Reason
Now, almost two years since their engagement, the tabloid headlines and media attention on the royal couple's every move has become a bit excessive. So much so, in fact, that Meghan and Harry have started to fight back. In a statement, the Duke announced that they would be taking legal action.
"There comes a point when the only thing to do is to stand up to this behaviour, because it destroys people and destroys lives," he wrote. "Put simply, it is bullying, which scares and silences people. We all know this isn't acceptable, at any level. We won't and can't believe in a world where there is no accountability for this."
In spite of the non-stop criticism, the parents of 5-month-old Archie were all smiles on their recent royal tour to Africa. It seems that the negative press has only made the duo stronger than ever.
"They definitely lean on each other during challenging times," an insider shared.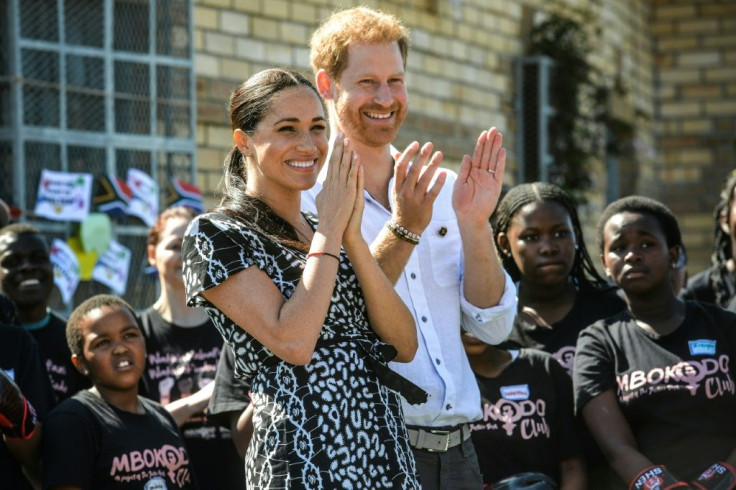 © Copyright IBTimes 2023. All rights reserved.