Prince Harry Unnecessarily 'Subdued,' Still Coping With His Emotionally Vulnerable Side Unlike Meghan
Prince Harry and Meghan Markle recently stepped out in public for an event at the Windsor Castle. And a body language expert said that the royal couple couldn't have been more different from each other during their outing.
While speaking with Express, Judi James said that the Duke of Sussex looked unnecessarily subdued during the engagement. It seemed as though he was still recovering from the emotionally vulnerable side that he showed the entire world during his trip to South Africa.
"Despite the assumption being that Harry turned up at the meeting with his wife in a last-minute decision to offer her emotional support and protection, his body language suggested he was the one feeling rather vulnerable here," James said.
Markle, on the other hand, seemed to chair the roundtable discussion, and she also sat forward with her hands on the table showing how confident and passionate she was. Shortly after showing her vulnerable side in the ITV documentary "Harry & Meghan: An African Journey," the Duchess of Sussex threw herself straight into her royal duties and charities.
"Even when she touches the strands of hair around her face it's less a self-comfort ritual and more a double-handed partial pit-bare gesture that can again suggest confidence," James said.
Prince Harry and Markle attended a meeting of the Queen's Commonwealth Trust and One Young World to look at how young leaders are driving meaning change whilst empowering women. The Duke of Sussex wasn't supposed to attend the engagement, but he surprised his wife when he arrived at the venue by himself.
"What you're all capable of doing independently is incredible but then when you work collectively, (we can) see what we can do within our communities and then use that knowledge to apply it to whatever is happening in all these other communities. In terms of gender equality, which is something I have championed for a long time, I think that conversation can't happen without men being a part of it," Markle said while at the gathering.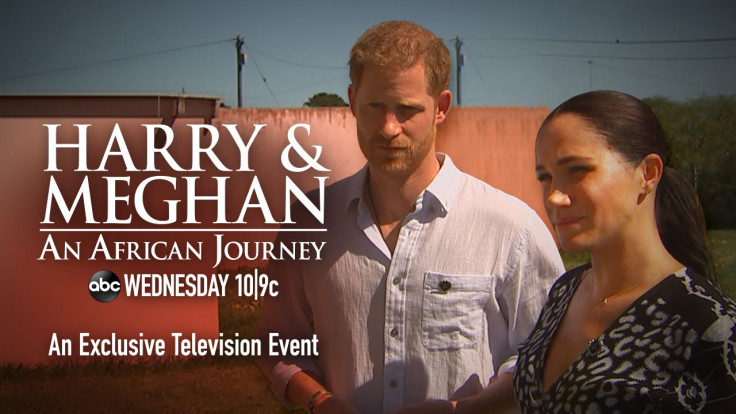 © Copyright IBTimes 2023. All rights reserved.