Prince Harry Urged To 'Accept Consequences Of Quitting Royal Duties' Amid Legal Battle
KEY POINTS
The first hearing on Prince Harry's action against the U.K.'s Home Office over his security began Friday
Harry's lawyers said that the U.K. will always be his home but that he feels unsafe under the security arrangements in place for his U.K. visits
Government lawyers said that Prince Harry's claim was meritless and that it should be thrown out
Prince Harry has started his legal proceedings against the U.K.'s Home Office after his bid to pay for police protection for himself and his family while in his home country was rejected.
The Duke of Sussex is challenging a decision of the Executive Committee for the Protection of Royalty and Public Figures (RAVEC) in February 2020 over his security after Prince Harry and wife Meghan Markle quit royal duties.
During Friday's hearing, Shaheed Fatima, who is representing the duke, said, "It goes without saying that [Prince Harry] does want to come back to see family and friends and to continue to support the charities that are so close to his heart. Most of all, this is and always will be his home," according to the BBC.
However, the lawyer said Prince Harry did not feel safe in the U.K. under the type of security arrangements that had been in place when he visited last summer. The duke's car was allegedly chased by photographers as he left an event.
RAVEC, which is responsible for deciding who should be protected by the police and how much they need, placed Prince Harry in an "exceptional category," which meant that his future police protection in the U.K. would depend on the specific circumstances of each visit.
However, the prince argued that the committee reached this decision unlawfully and unreasonably, including because he has offered to pay for the police time needed and was still in the immediate line of succession to the throne.
Prince Harry further claimed that his private protection team does not have all the powers they would need to act in the U.K., including access to police intelligence about threats to him and his family.
However, lawyers for the Home Office said that Prince Harry's claim was meritless and that it should be thrown out.
Government lawyers said Prince Harry's offer to pay for the police's protection was "irrelevant" to how officials took decisions over royal family security because personal protective security by the police "is not available on a privately financed basis."
Robert Palmer, representing the home secretary, claimed Prince Harry "failed to afford the necessary measure of respect to the defendant and RAVEC as the expert, and democratically accountable, decision-maker on matters of protective security and associated risk assessment."
While a ruling has not yet been made, journalist Richard Eden, editor of the Daily Mail Diary and a regular guest on "Palace Confidential" podcast, urged Prince Harry in a tweet to "stop bleating and accept the consequences of quitting royal duties."
"[Prince Harry] decided to leave [so] he should now accept the consequences. He's not more than the York girls now, so if he feels unsafe in his country, he should stay in this great and safe country where he's living now. He felt safe in Harlem and in London, no?" one Twitter user wrote.
"He wants only get the police parade to feel relevant. No more, no less," another user claimed.
A third Twitter user pointed out that Prince Harry appeared to have had no problem attending Super Bowl LVI last week amid claims he felt unsafe in the U.K.
Others expressed support for Prince Harry in his battle to obtain police protection for his family, pointing out that the risk to the duke's life remains high even after he quit royal duties.
"He was born there, how can you people be this way? He has had threats against his life from extremists. He should be able to visit the country of his birth even if some dislike him. It's not right what the papers are doing. A few disgruntled does not make a whole country," one person wrote.
"Private protection firms can't carry firearms in the U.K., and Royal Protection Officers can, that is the difference," another user commented, favoring Prince Harry's request. "Considering what happened to Princess Anne and [the fact that] Harry was born into the media circus, giving him protection once or twice a year would not be that much."
"Prince Harry INHERITED AT BIRTH the danger to his life, so did his children and his wife when they got together. The media has played a big part in increasing that danger," a third user tweeted. "Refusing him protection is deplorable, unconscionable, depraved and obscene."
The hearing on Prince Harry's case against the Home Office will continue, with a written judgment due at a later date.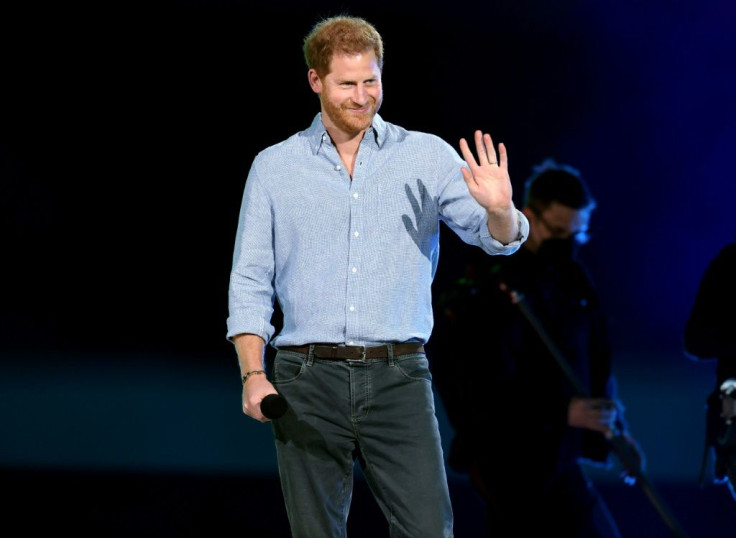 © Copyright IBTimes 2022. All rights reserved.
FOLLOW MORE IBT NEWS ON THE BELOW CHANNELS