Prince Harry Wants Mediator To Help Mend Relationship With Prince William: Report
Prince Harry is considering using a mediator to help him patch things up with Prince William. The Duke of Sussex already suggested it to his father in hopes of mending his relationship with his brother, according to a report.
"Harry, I'm told, suggested perhaps that they might get some sort of a mediator in on sort of these talks, to make some progress," royal expert Katie Nicholl was cited as saying by Entertainment Tonight. "It was something that he had suggested to his father. He's made it very clear that he wants to sort things out. He wants things to be improved."
Nicholl shared that the plan to get a mediator has more to do with Prince Harry's relationship with Prince William than Prince Charles, who is reportedly more open to mending his relationship with his son. "I think, possibly, that suggestion of a mediator is probably less the relationship with his father, because his father is open to wanting to sort things out," she explained.
"I would imagine it's more to do with his brother. I would imagine that that idea of wanting a mediator is probably more to do with him and William. His relationship, really, is at a bit of a crossroads. We have been told for many months now that they're not close at the moment. It has been very, very difficult," the royal expert added.
Prince Harry, who paid a visit to Queen Elizabeth II at Windsor Castle in the U.K. with Meghan Markle before they made their way to the 2022 Invictus Games kickoff in the Netherlands last week, reportedly wants to return to his home country in June to join his family in celebrating her grandmother's Platinum Jubilee.
Prince Harry said in an interview Monday that one of the topics they discussed with the queen was the games, which he started in 2014. "She had plenty of messages for Team U.K., which I have already passed on to most of them. So, it was great to see her. I'm sure she would love to be here if she could," he said.
The said visit to Queen Elizabeth was Markle's first trip to Europe since she and Prince Harry stepped back as working royals in March 2020.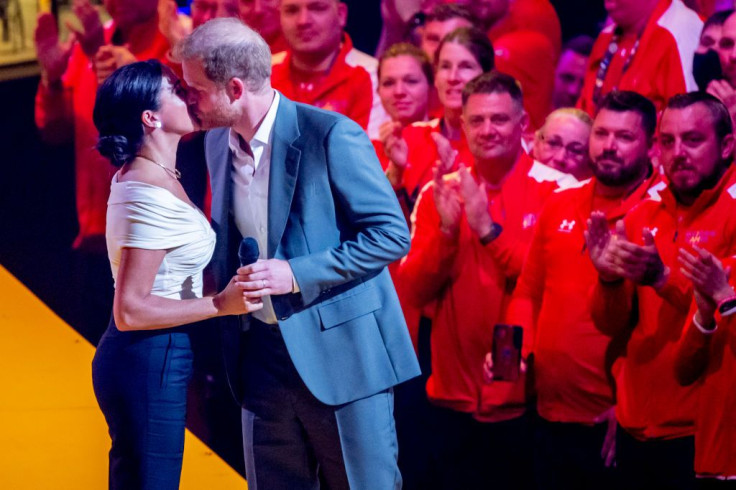 © Copyright IBTimes 2023. All rights reserved.