Prince Harry Will Likely Be 'Awarded Significant Damages' In Legal Battle With Press: Ex-Federal Prosecutor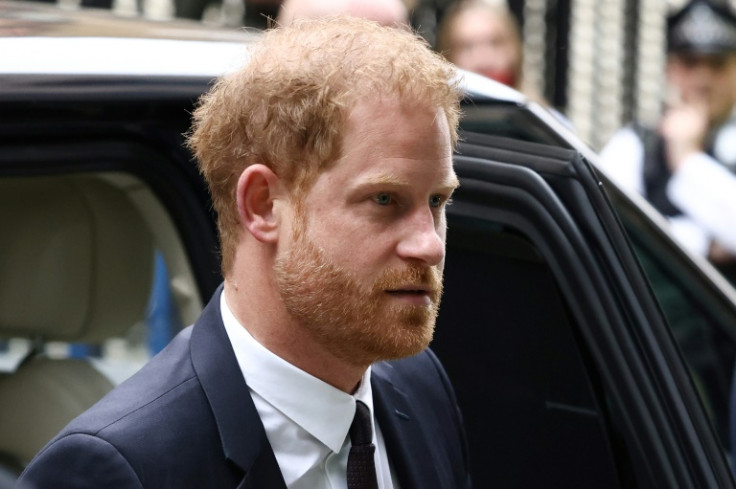 KEY POINTS
A legal expert suggested Prince Harry will likely receive "significant damages" from his phone hacking lawsuit
Neama Rahmani believes Prince Harry's 55-page witness statement helped strengthen his case
Rahmani called the Mirror Group Newspapers' alleged conduct "pretty outrageous"
Prince Harry's trial against newspaper publisher Mirror Group Newspapers (MGN) in the U.K. for alleged phone hacking may end in the royal's victory, a legal expert has predicted.
The Duke of Sussex testified at London's High Court this week against the publisher of the Daily Mirror, Sunday Mirror and Sunday People, attempting to prove that MGN allegedly published stories about him using information that was illegally obtained.
While the trial is still ongoing, Neama Rahmani, former federal prosecutor and president of West Coast Trial Lawyers, told Us Weekly that Prince Harry has a good chance of receiving "significant damages" from his lawsuit against the media company.
"You never know what a judge is gonna do, but I would expect that he will be awarded significant damages because this is pretty outrageous, their conduct," Rahmani suggested.
Prince Harry is suing MGN for allegedly unlawfully gathering information about him by accessing his voicemail messages between 1996 and 2011. His 55-page written witness statement, which was released Tuesday before he took the stand for the first time, helped strengthen his case, according to the legal expert.
"I'm sure he prepared it with the help of his lawyers to really show how he was affected by this hacking. You know, how personal this information was," the attorney told the outlet. "My prediction is that the prince is gonna get a significant award. ... I mean, this really crosses the line in terms of reporting — hacking someone's phone. That's something that's unlawful."
On Tuesday, the first day of his testimony, Prince Harry was asked by Andrew Green, a lawyer for MGN, whether he wrote his witness statement himself or if it was drafted for him by his legal team.
"This whole witness statement was written by me after a series of video calls with my legal team," Prince Harry said, adding, "I'm saying that this witness statement is mine."
The Invictus Games co-founder also discussed a story about him injuring his thumb during his time at Eton College that was published in the Daily Mirror in 2000. The royal told the attorney cross-examining him that he believes the information was allegedly obtained via "both" phone hacking and unlawful information gathering but that he "can't be sure" whose phone had been hacked.
"Are we not, Prince Harry, in the realms of total speculation?" Green told Prince Harry.
The duke then replied that he was "not the one who wrote the article."
"No, but you're the one who's bringing the claim," the lawyer responded.
British socialite and royal pundit Lady Colin Campbell also recently shared her thoughts on Prince Harry's ongoing court fight. She said she believes that while it's possible for him to be awarded for "one or two" of his claims, it was unlikely for the Duke of Sussex to win "substantially."
"There is no way on this Earth, unless Mr. Justice Fancourt is totally corrupt, which I'm sure he is not, that Harry can win hands down," Campbell claimed on GB News. "He might win one or two, but the likelihood of winning substantially is very remote, even if Mr. Justice Fancourt is in favor of Harry's political agenda."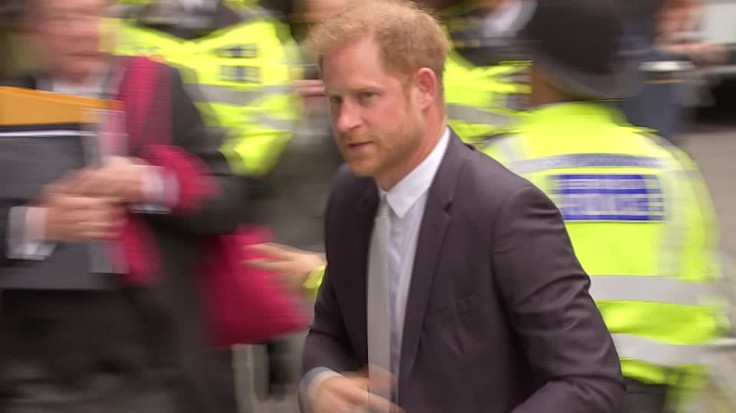 © Copyright IBTimes 2023. All rights reserved.